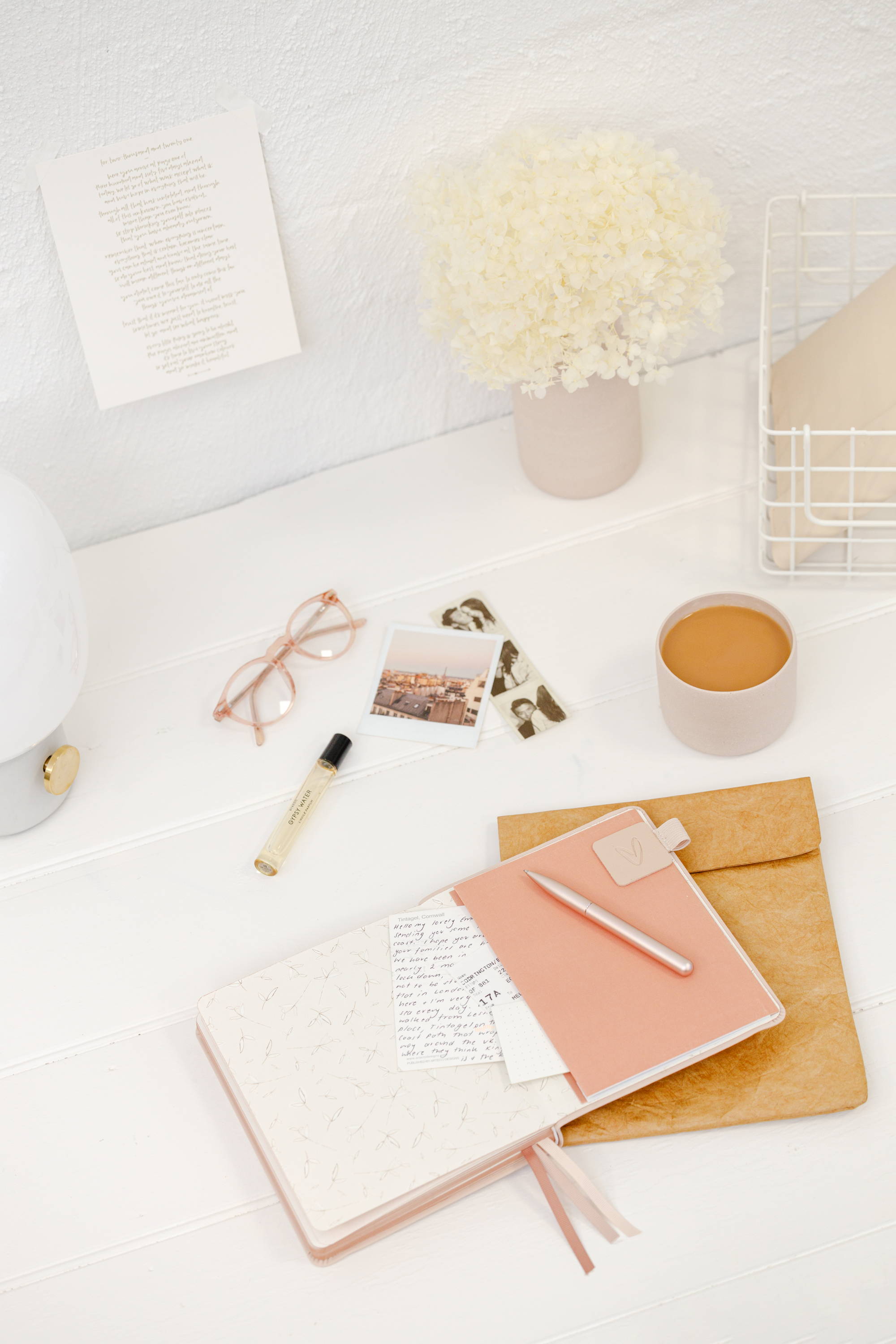 Oh 2020, you total *eww david* It was the first time that I stopped using my diary half way through the year. Hoping to get back in the full swing of diary-ing and planning (because we can!!) in 2021 - here are my fave picks for 2021! (This years edit is a quick one because it's SO late in the year!!)
Just a quick recap of what I love and look for in a diary
- Week to a page layout
- Durable cover (preferably not fabric, but next year I'm doing something crazy and just having a desk diary ie, won't carry it around everywhere with me, so more open to different fabrics!)
- Numerous ribbon bookmarks, cos damn they're helpful
- Sweet little additions that make things fun and easy like stickers, and gold foil detailing
**Because my post is SO late this year (hello crazy busy business!)
some of the following planners are sold out! (sorry!)**
---
$59 + $10 Shipping
Colours - Marshmallow, Biscuit, Mustard & Olive
My Pick - Biscuit or Marshmallow
Also comes in - Daily Layout & A4
As she does every year, Emma has created a stunning update of her planner! The 2021 planners come in another huge array of colours, sticking to earthy nude tones this year *heart eyes*.
Whats new in 2021?
- A slightly smaller size for all planners
- Colour options available
- Elevated un-boxing experience
- additional add-on products like vegan leather compendiums and carry pouches
I don't know how she keeps making it better than the year before, but Emma's unboxing experience is just next level. Starting with a gorgeous branded mailer box, upon opening you'll find your diary nestled in with branded tissue paper and confetti. It's a joy to open and really does feel quite magical!
Features
- Emma Kate Co Signature vertical layout with equal room for weekdays and weekends
- Choices of vegan leather cover or fabric
- 3 ribbon dividers
- Option to monogram
- Dot grid pages to sketch, doodle or plan
- Foiled sticker sheets
- Comes in a keepsake box
As always, Emma Kate delivers a gorgeous planner with a great amount of features and a huge focus on being able to create the perfect blank canvas to create your own 2021.
---
$49
Colours - Rust, Dusty Blush, Oatmeal Linen & Eucalyptus
My pick - Dusty Blush or Oatmeal Linen
The sweetest little planner in such a sweet selection of colours, and have you seen the stickers - too cute!
What's new in 2021?
- Starts on November 30th, so you can order and start to use right away!
- New selection of stunning colours, including a new rust colour and new green colour way.
- New sticker sheets
Absolutely loving these sweet new shades, and the combo of all 4 together is just stunning! Love the size of these ones too, in between an A6 and an A5.
Features 
- Equal space for weekends and weekdays
- Weekly to-do list section
- Weekly '3 things I'm thankful for' section
- hand drawn details for holidays and encouraging notes
- 2 x sticker sheets
- Comes in a hard cover keepsake box
As always Bianca Cash creates a sweet little planner packed with FUN, fun colours, fun stickers, fun illustrations and they all equal a fun year!
---
$59.95 + Free Shipping
Colours - Champagne Pink, Signature Black, Forest Green, Vintage Denim
My Pick - Champagne Pink
Also comes in - Mini style
Saint Belford diary's pack a punch! They are an all in one, encompassing planner, that will help you priorities your health and wellbeing, a little something we all need in 2021!
What's new in 2021?
- Introduction of the MINI Curation (a smaller and more lightweight version of the original Curation)
- New colourways (hellooooo champagne pink!)
- Memory bank section to take note of all your beautiful memories of the year (love this!)
The addition of a pink colour is oh so welcome here! Along with the addition of the Mini Curation, such a great idea if you carry your diary with you everywhere! As always, the Curation has SO many features, if you're looking for a diary that brings everything together, this is it!
Features
- Premium wood-free paper
- Week to view layout
- Self care planner
- Habit Tracker
- Pre-week planner
- Meal planner
- Gratitude reflection
If you're wanting an all encompassing place to really make sure you're nurturing yourself and focusing in on health, wellness and self care, this is the diary for you!
---
$39.99 + $8 shipping
Colours - Gold, White and NEW Elissa Barber Collection
My Pick - Gold
Also comes in - Daily Layout & A4
An Organised Life produce the perfect diary for the monochrome minimalist. It is a stunning, simple diary that also has a tonne of features! Loving the new Elissa Barber Designs too!
What's new in 2021?
- Brand new collaboration with artist Elissa Barber, with new front cover designs available (see last image in the slider above)
- Monogrammable covers
Features
- Week to a page layout
- Vegan leather look cover with gold foil or white detailing
- 2 x ribbon bookmarks
- expandable back pocket
- goal planning pages
Also available in -
- Daily Diary
- Signature Diary with fabric hard cover
---
$39.95
Colours - Blush Pink
My Pick - Blush Pink
Also comes in - Desktop planner & Daily Planner
A super pretty and compact diary with beautiful cover pages and 3 ribbons!
Whats new in 2021?
- 3 ribbon bookmarks
- new pink colourway
Features
- Week to page layout
- Blush toned linen hard cover with gold foil detail
- Open flat binding
- Moon phases
- Lined notes pages
Super pretty diary in a cute little size, perfect for carrying around with you!
---
$39.95
Colours - Blush Pink & Teal
My Pick - Blush Pink
Also comes in - Rachel Castle X Write to Me 'Bonkers' Diary
Pretty and practical diary with a 'this side for' and 'that side for' in the diary, genius!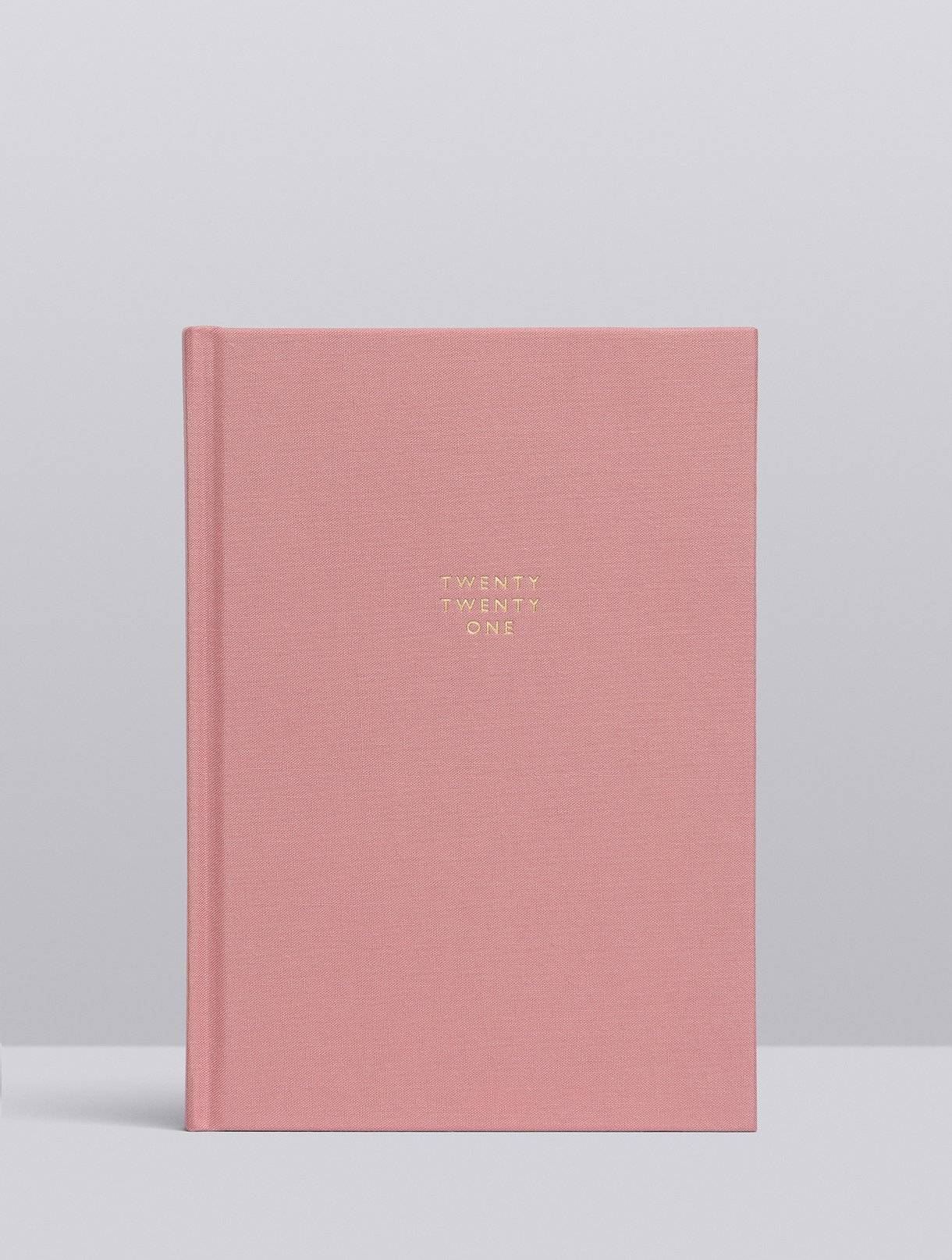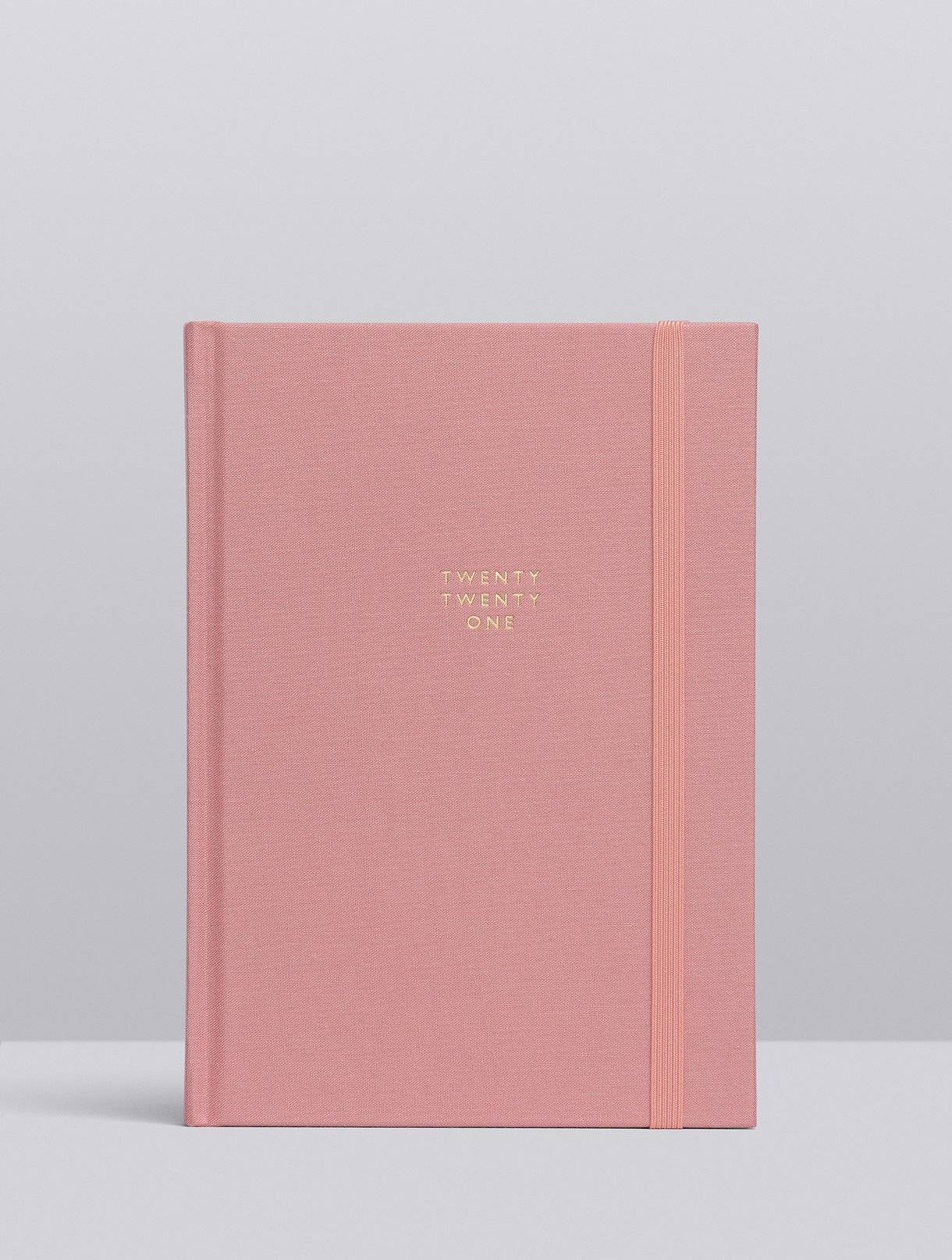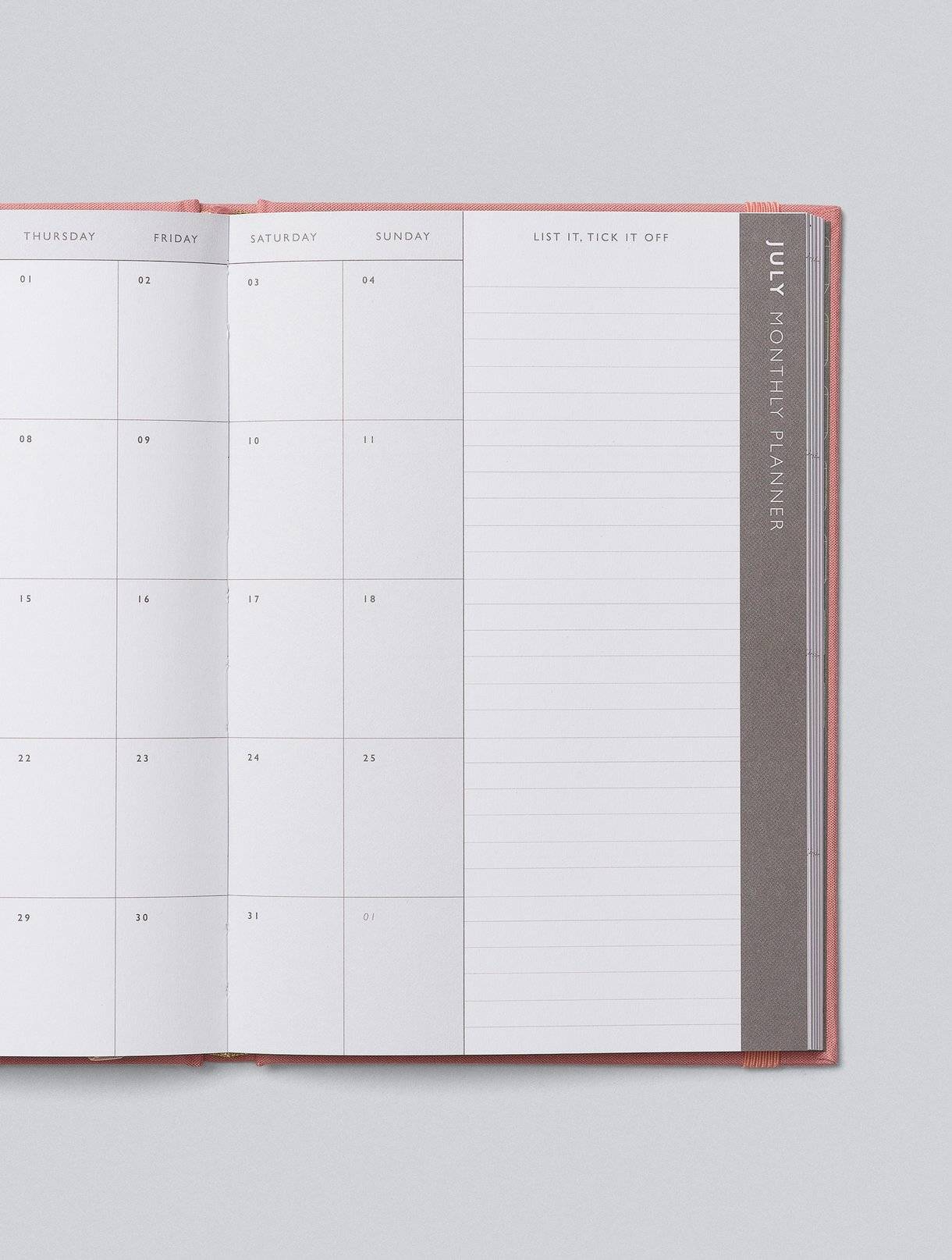 What's new in 2021?
- Flat lay binding for easy writing!
- 2 new colours Blush Pink and Teal
- 2 Ribbon bookmarks
- An elastic to keep everything together
Features
- Week to a page featuring a 'this side for/that side for' making it easy to organise you life into the different facets you have!
- Linen hardcover with gold foil detail
- Monthly planner with monthly check list
- Elastic to keep everything together
- 2 ribbon bookmarks
A really practical AND pretty diary, loveee the division of sides each week to be able to categorize, seriously genius! Special mention to the Rachel castle X Write to Me planner, so fun!