Behind The Desk with Harley Quinn & Co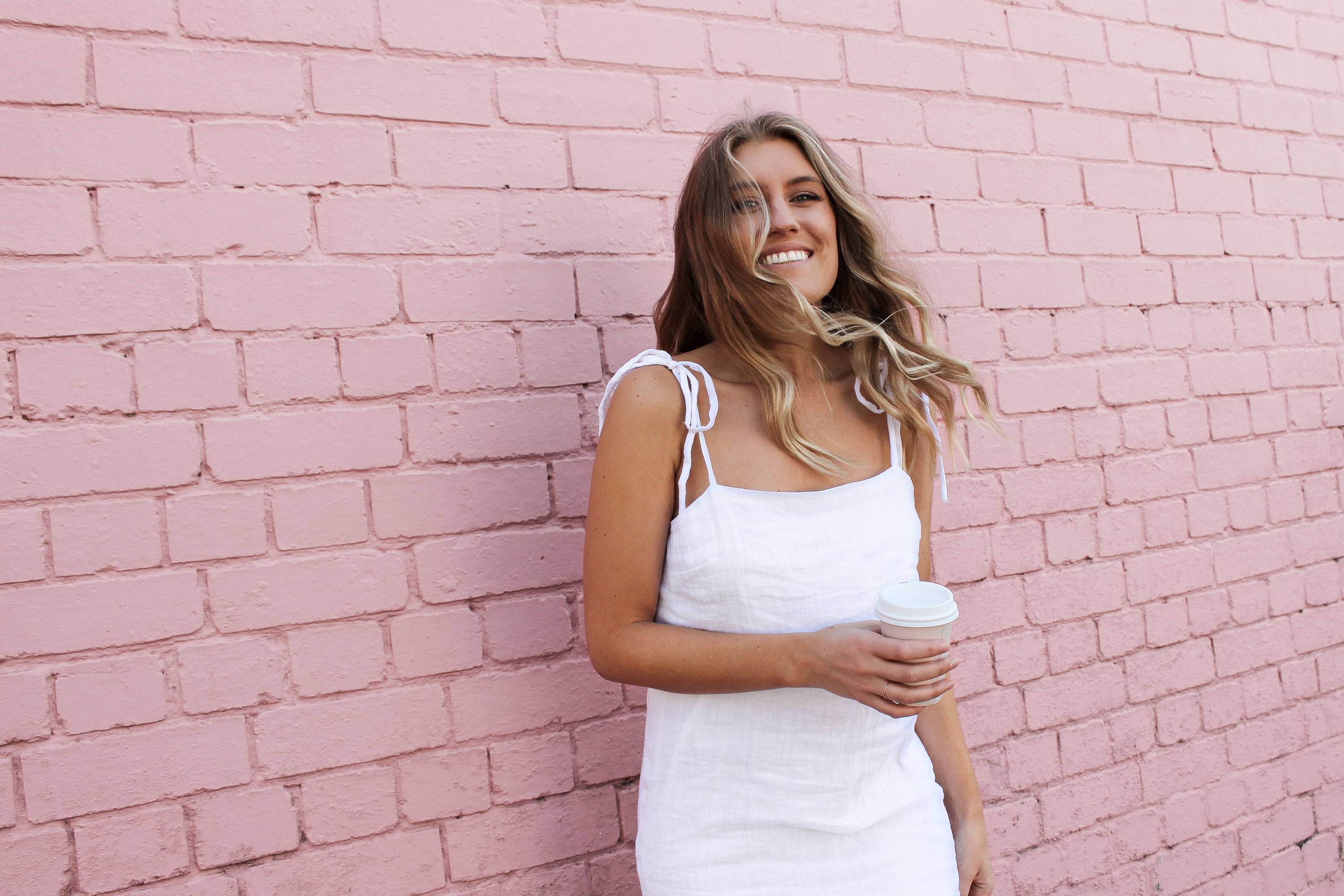 I hope you're loving this behind the scenes series as much as I am! I love a good snoop into how people really work, what they surround themselves with and how they work best!
Last week we interviewed the lovely Emma Kate from Emma Kate Co, check out her beautiful work space and find out how she structures her days here.
This week we talk to freelance graphic designer and hand letterer Erin from Harley Quinn and Co! She designs the most beautiful prints, and has the sweetest pup to boot, read on to find out all about how she spends her time in her studio!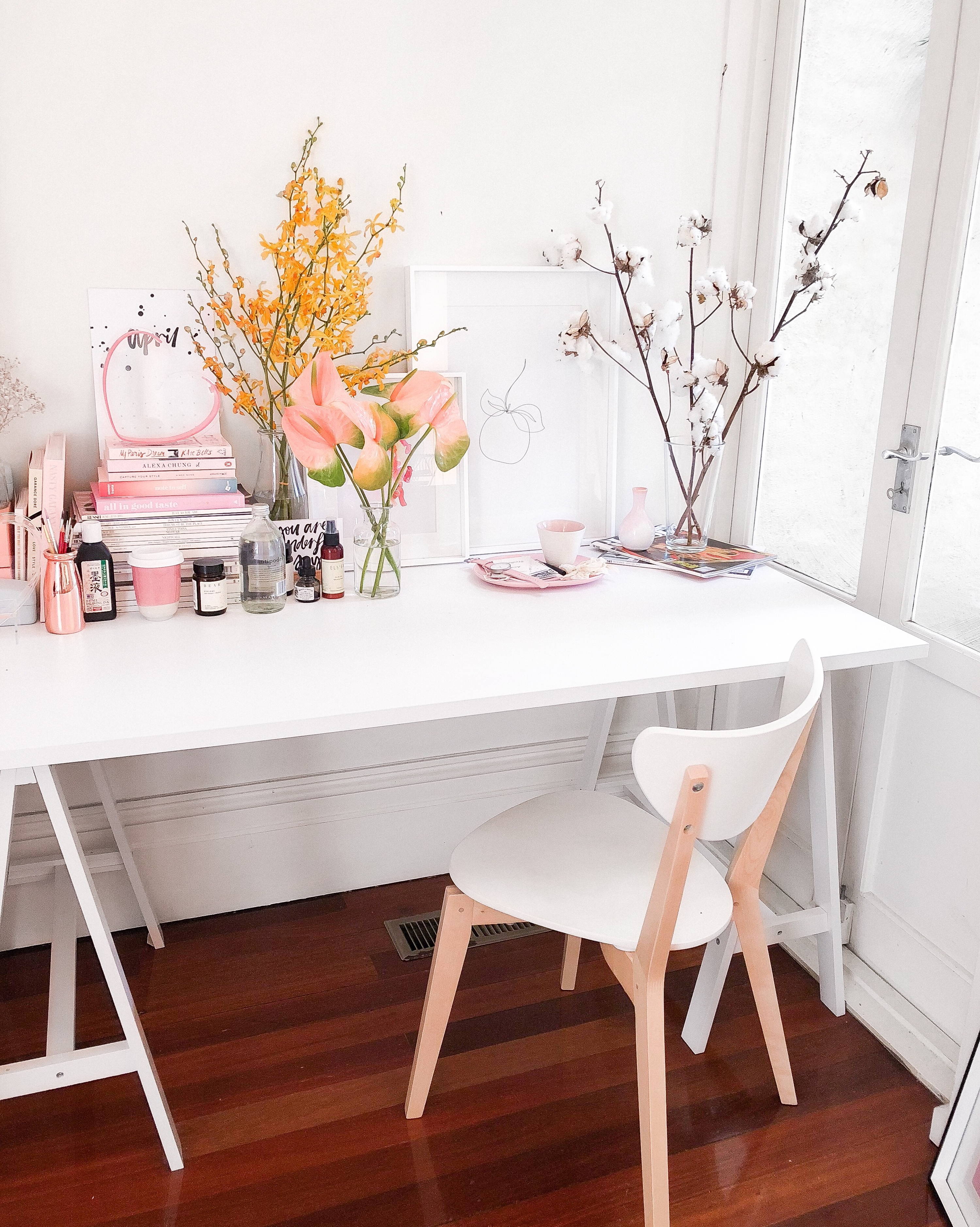 Who are you!? Tell us about your creative job and how you got there
Hello! My name is Erin and I am the designer/person behind Harley Quinn and co. – my freelance graphic design business that I run part time. I work full time in Marketing, though have always loved the creative & design elements of my job, so a few years ago chose to complete a graphic design course. Long story short, I fell in love with typography and hand lettering, which lead me to start HQ&Co., not only as a freelancing business, but also as a bit of a creative outlet for myself. I spend most of my spare time freelancing for clients – whether it be logo and branding design, design for products, invitations and stationery design, or content creation, and also creating products for my own online shop and content for my own platforms – mainly Instagram and my website/blog.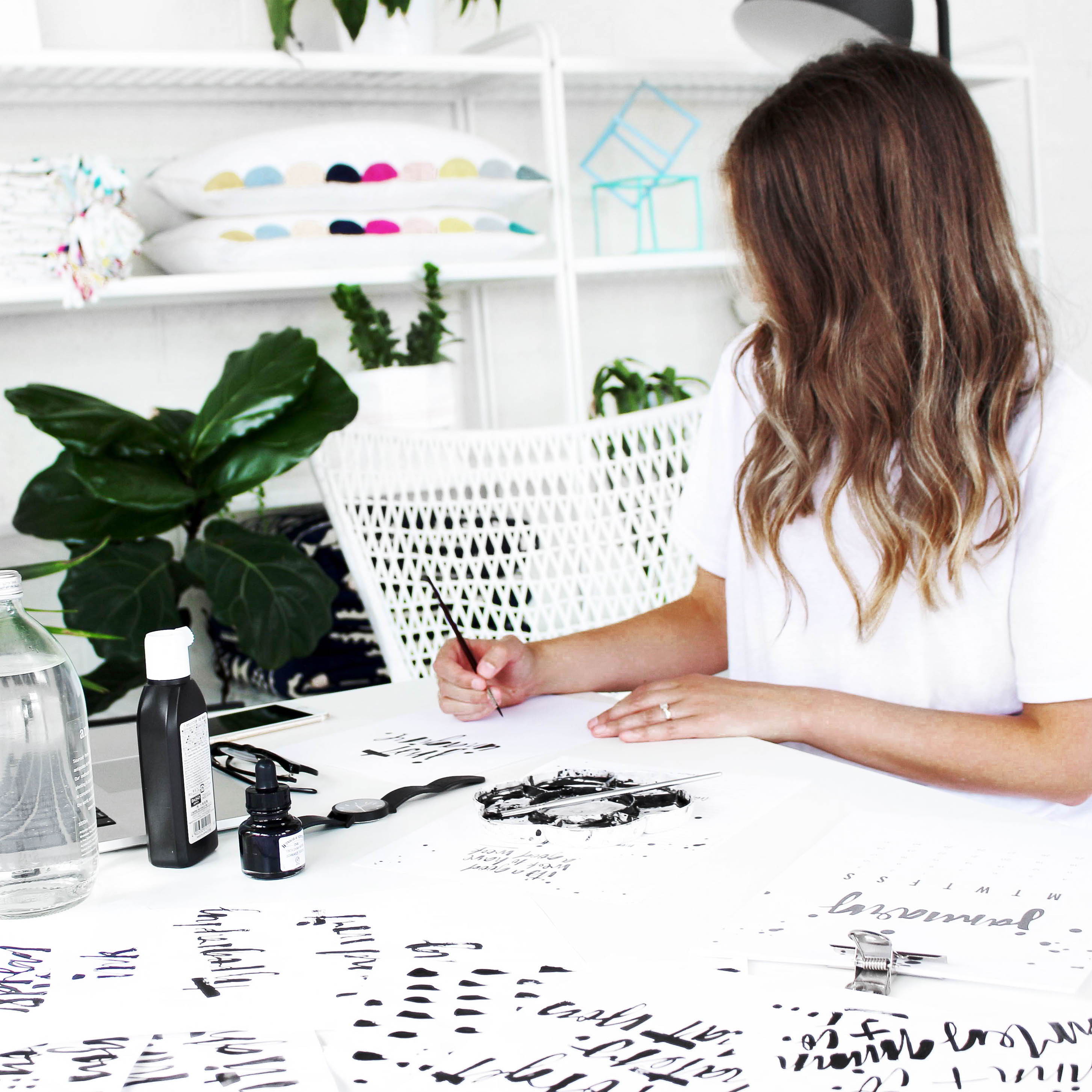 What does your desk and studio look like? Describe it in 3 words
Messy, colourful, decorative.
What does a typical day in your studio look like?
There isn't really a typical day, it really depends on the projects I'm working on – the fun of freelancing is that you get to work on lots of different projects with different brands, so each day can be really different from the previous. I also don't often have a full day in the studio, because I run HQ&CO. part time, so generally I'm working for a few hours each night when I get home on client work, and then I'll also spend a few hours each weekend working on either client work or personal projects, creating content or finishing off anything I missed during the week. If I have a full day, I'll use the morning to shoot any photos I need to take – morning light is always the best, and I'll spend the afternoon editing/designing work on the computer. I also always try to spend a few hours a week hand lettering – whether it's for clients or for myself, my studio is often littered with pages and pages of lettering waiting to dry!
What is the first thing you do when you sit at your desk in the morning?
Make sure my water bottle is full, and then check over my to-do list. Being organised is really important, especially when you're working for yourself, there's no one else to keep you in check or keep you on track!
How do you break down your day?
Because I'm rarely at my desk for a full day, I'm usually just powering through trying to get everything I need to get done completed in the time I have!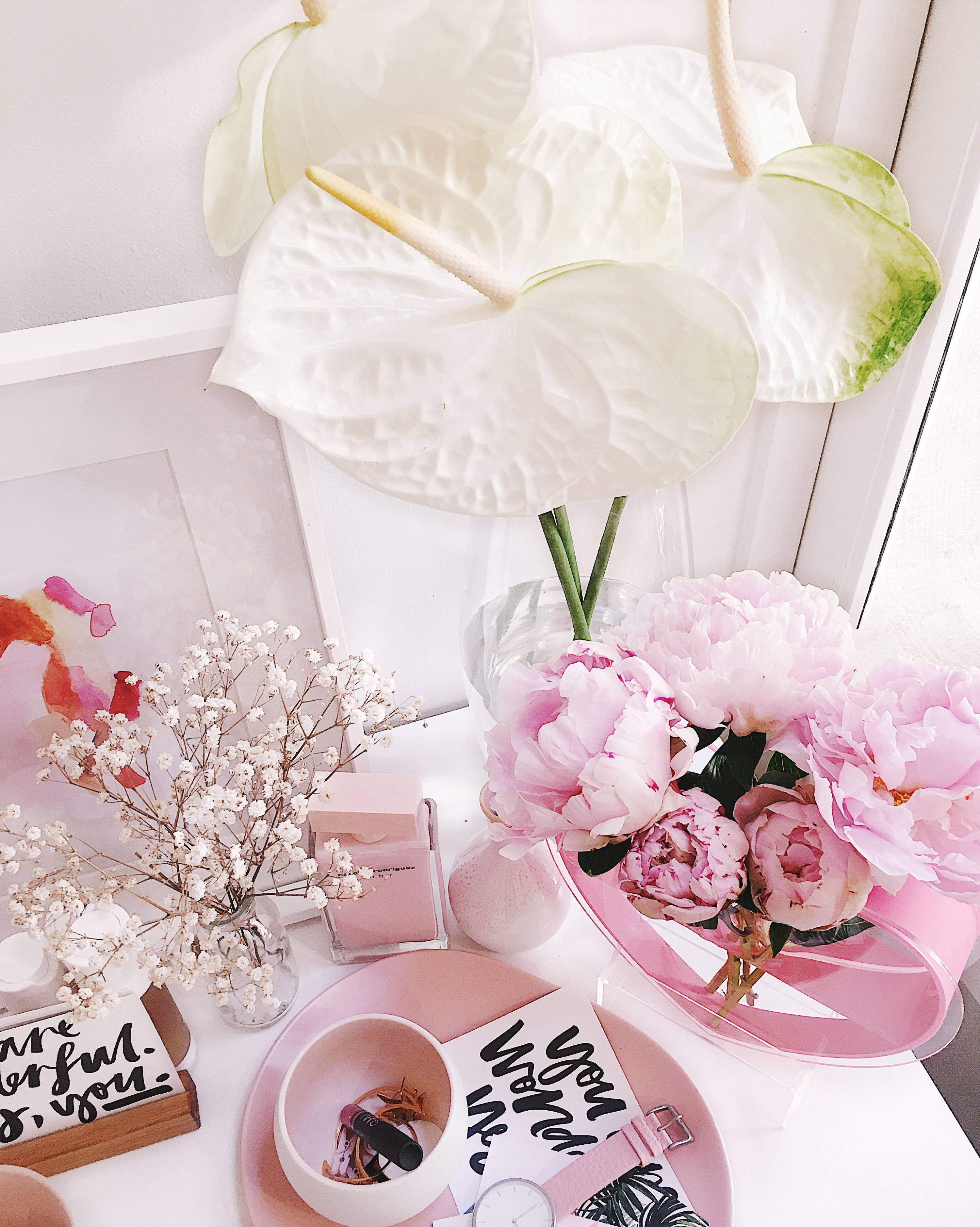 What tools do you use to structure your time?
I'm all about a classic, handwritten to-do list. There's something about writing out a to do list that instantly makes you more organised, and finally crossing items off that list is so satisfying. I'll create a weekly to-do list that I work from each week and update as I go, but I also have some larger scale planning documents that I use to organise my monthly workflow. I just created these in Excel in a spreadsheet as a kind of work in progress document, so that I can keep track of what I've quoted, where each job is at, and so that when I get enquiries about a new project, I can check to see if I would feasibly have time to fit it in within the deadline. Balancing full time work with HQ&Co. means I'm very conscious of not over-loading myself with work otherwise I'll end up missing deadlines and letting clients down. Or overworking myself and running the risk of burning out and not enjoying my work anymore. I always try to maintain some kind of balance!
What time of day do you do your best work?
Usually the afternoons, when everything had calmed down, and I've run out of distractions!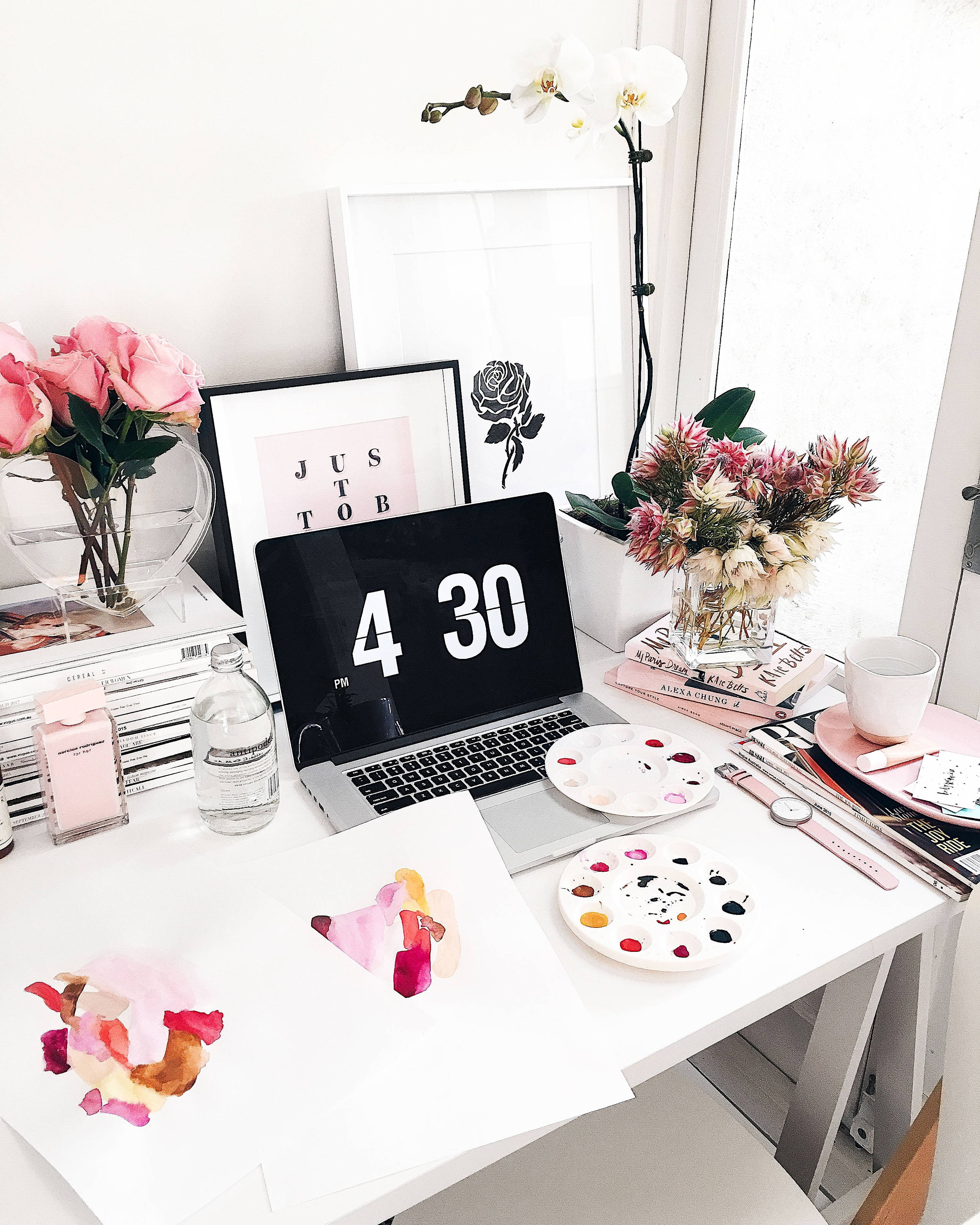 What do you HAVE to have on your desk/in your studio at all times?
Other than my usual design tools, I always try to have flowers and plants in my studio to breathe a little bit of life into my space. It makes my home desk a much nicer place to be, especially when I've been in a more corporate environment all day in my full time job!
Which stationery items are you never without?
Blank paper. For scribbling, sketching, lettering...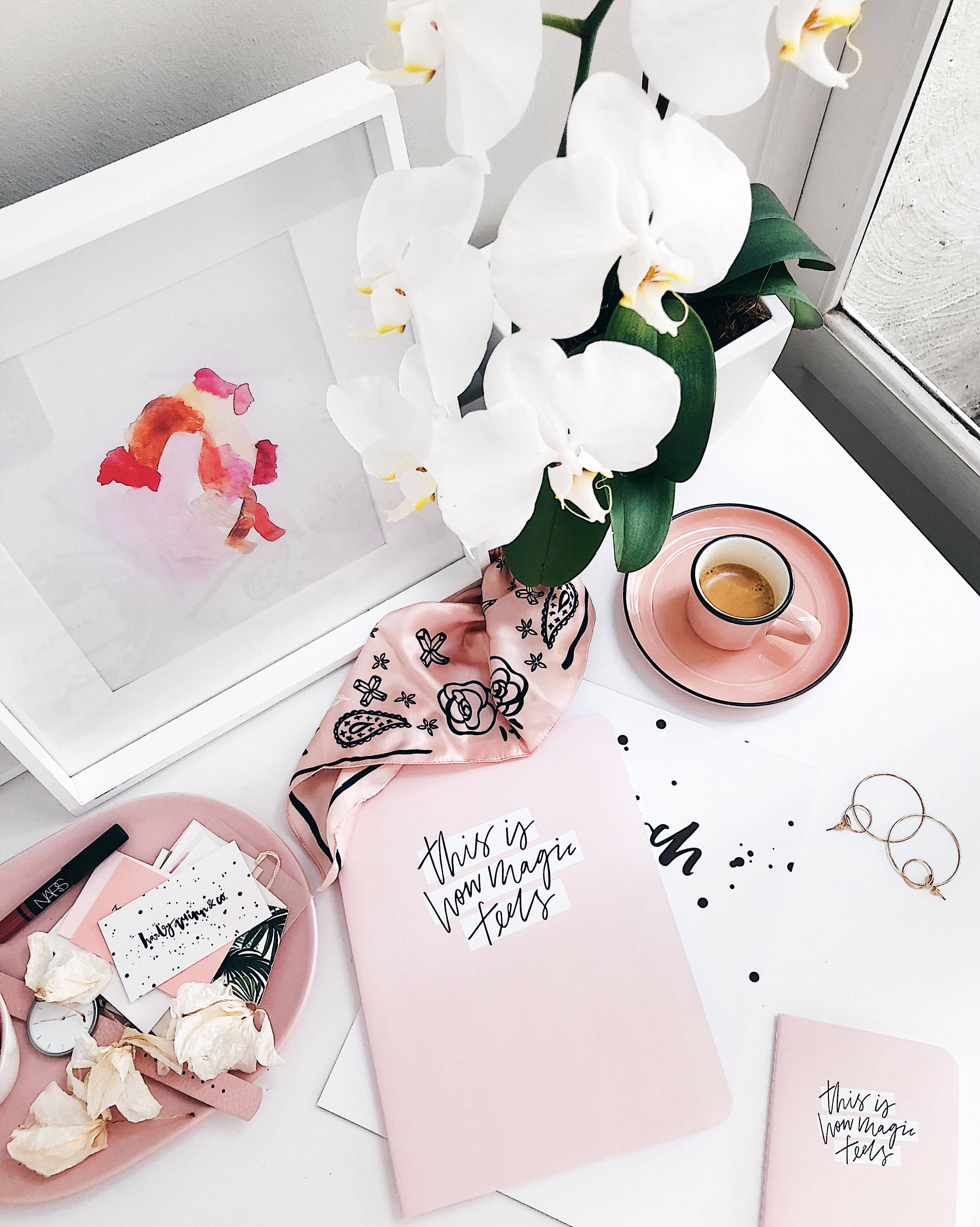 What do your breaks look like throughout the day?
When I'm working during the day on the weekend they're usually food or coffee related breaks. Or if I need some time away from my desk I'll take my little sausage dog Harley for a walk, or get a coffee with my husband. I always try to make sure I get out of the house if I'm spending the weekend working, because I spend all week at a desk in my full time job, so as much as I love freelancing I do make sure I have plenty of down time too!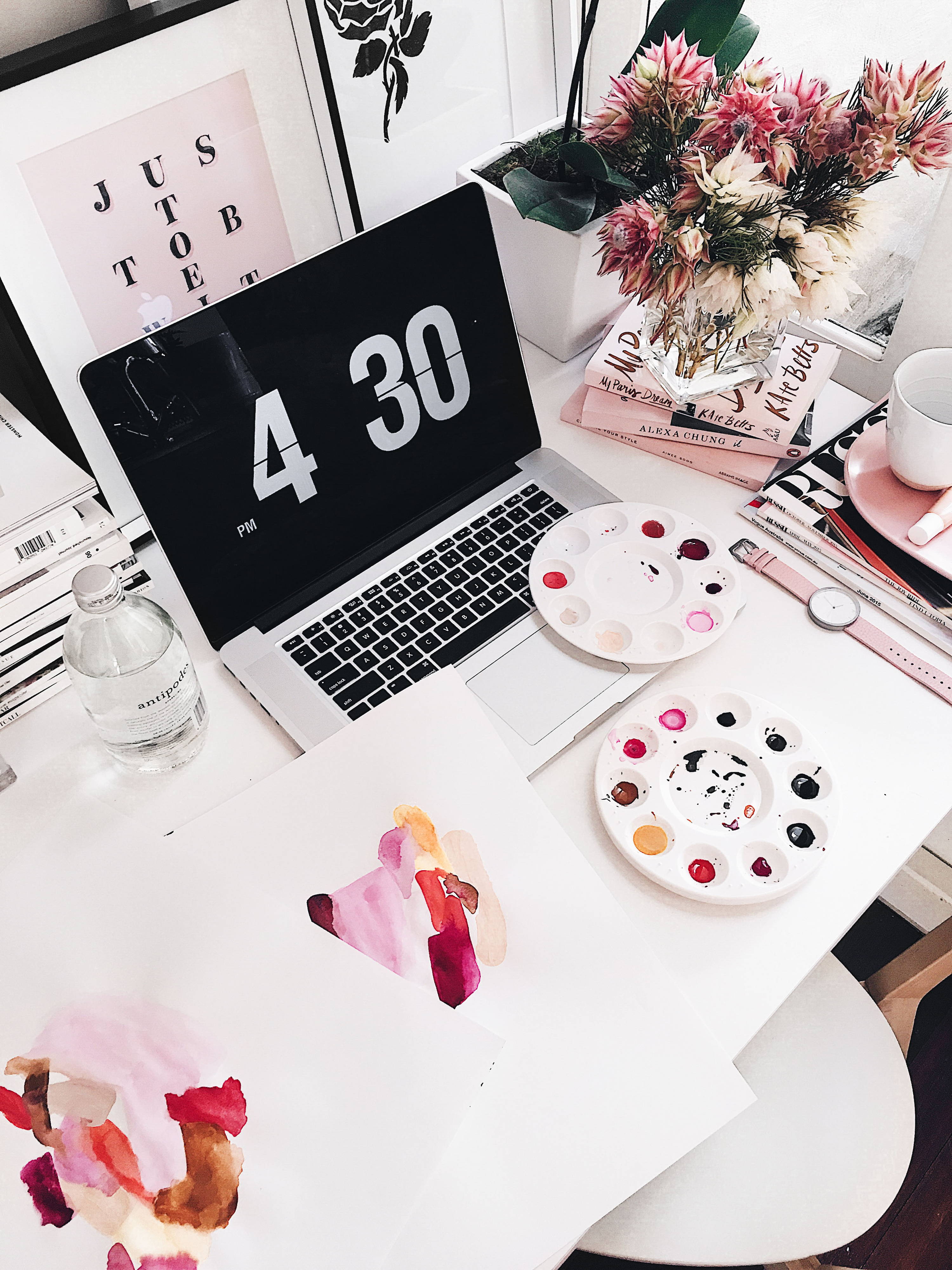 Favourite snacks to snack on through out the day?
Because I work from home for HQ&Co. the kitchen is a dangerous distraction! I am usually snacking on peanut butter toast, or cornflakes with milk (I don't usually eat cereal in the morning, for me it's an afternoon snack!) I also eat a lot of fruit. And drink a lot of chai tea.
Whats on your goal list for this month?
I don't usually set monthly goals as such, though generally I just always aim to be organised for the next month coming before it hits. I'm also currently 29 weeks pregnant, so at the moment I'm trying to wrap up all of my client work before the Beb arrives so I can take some time off in July/August. Exciting times ahead!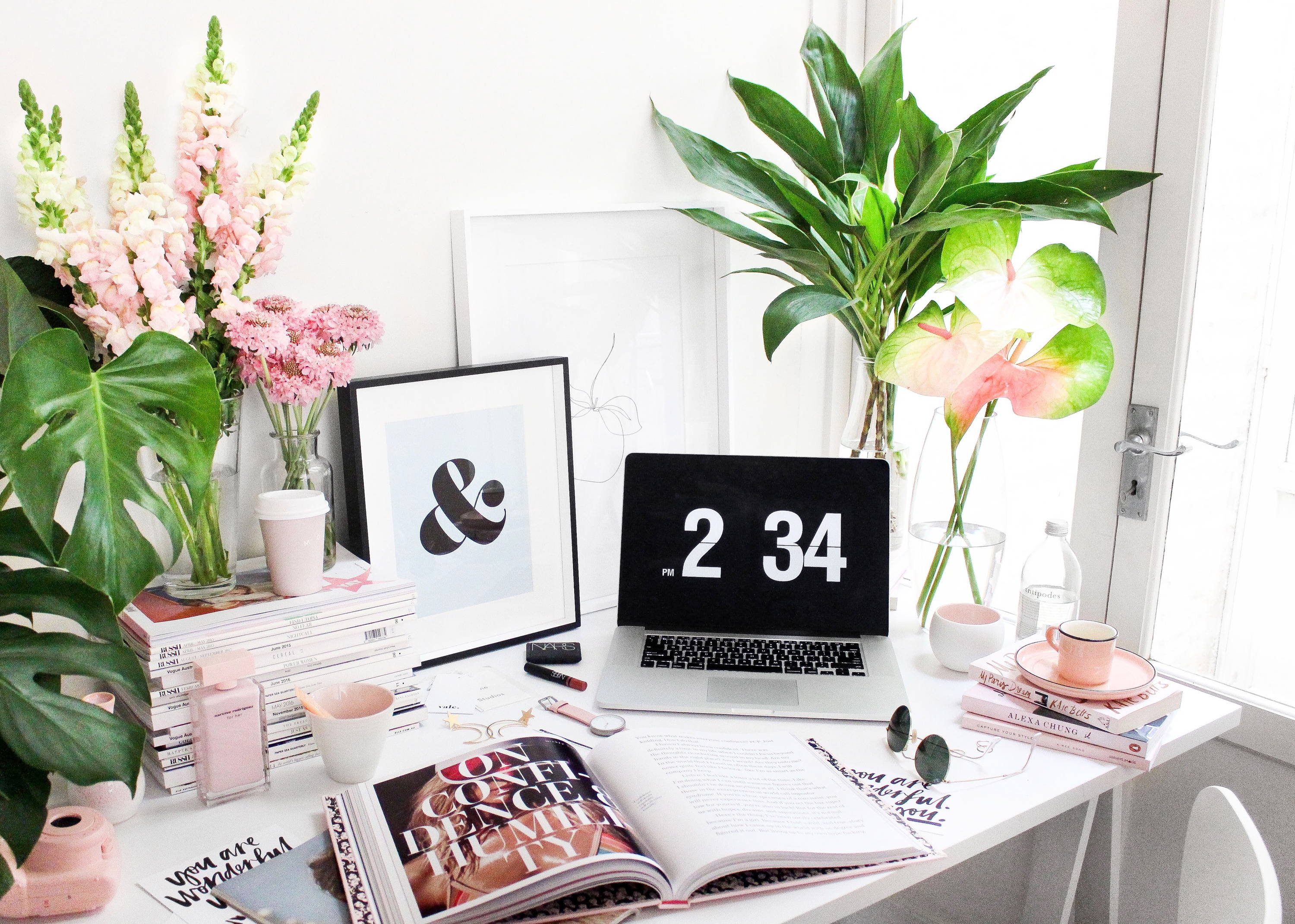 Favourite stationery brands?
I'm being biased, but I've just collaborated with May Designs who offer these amazing customisable notebooks and diaries. Otherwise my usual go-to's for stationery aren't very glam - I usually just use those spiral notepads from Officeworks, and A4 printer paper!
Favourite candles to burn?
Anything vanilla scented.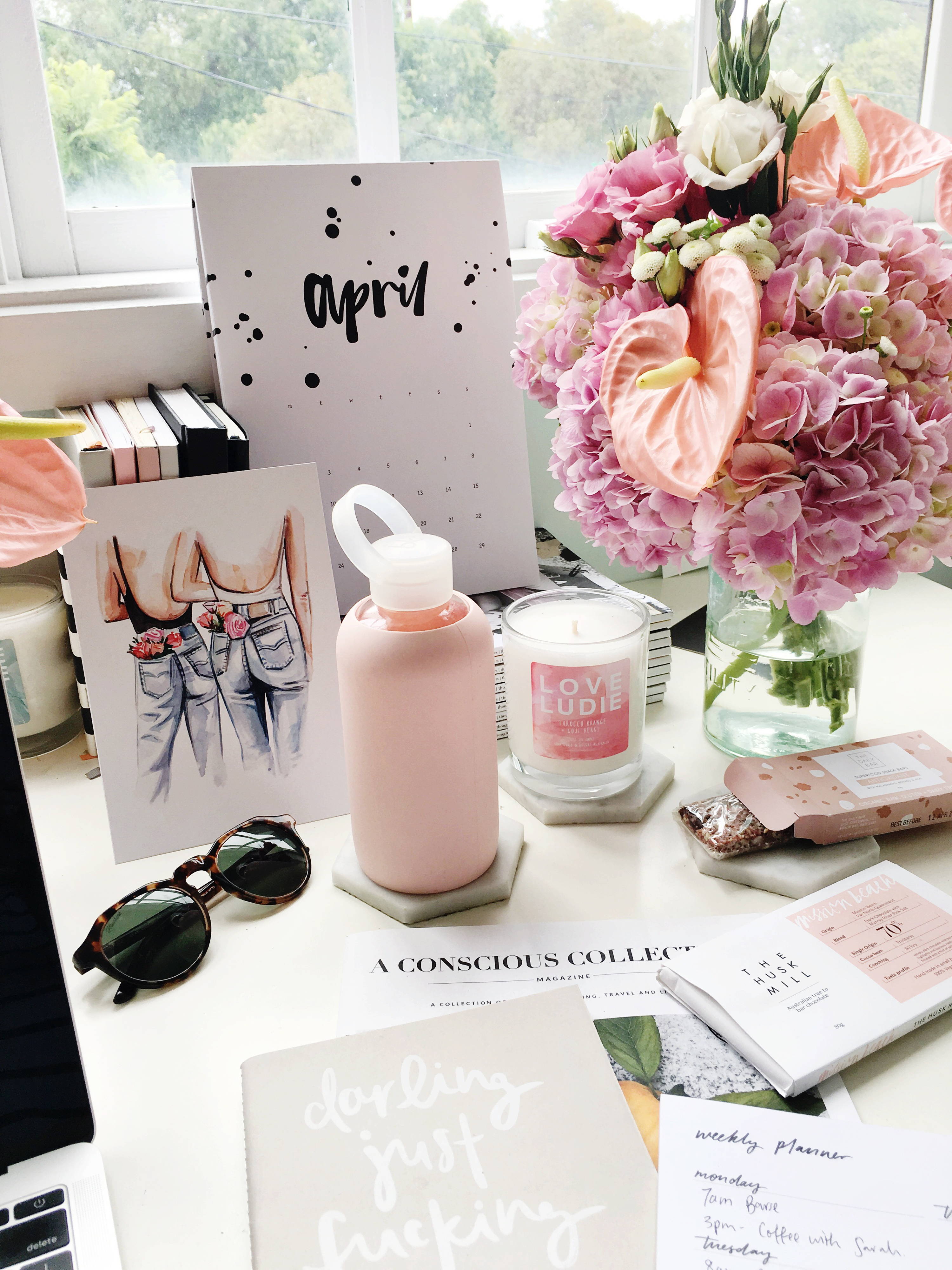 You can find Harley Quinn & Co's Ink Spot 2018 Calnedar in our Work in Style box. OUr work in Style box is created to make your desk a pretty and productive place, for all of you who have a creative side hustle and work from home! Click here to check out her full range of prints on her online store!