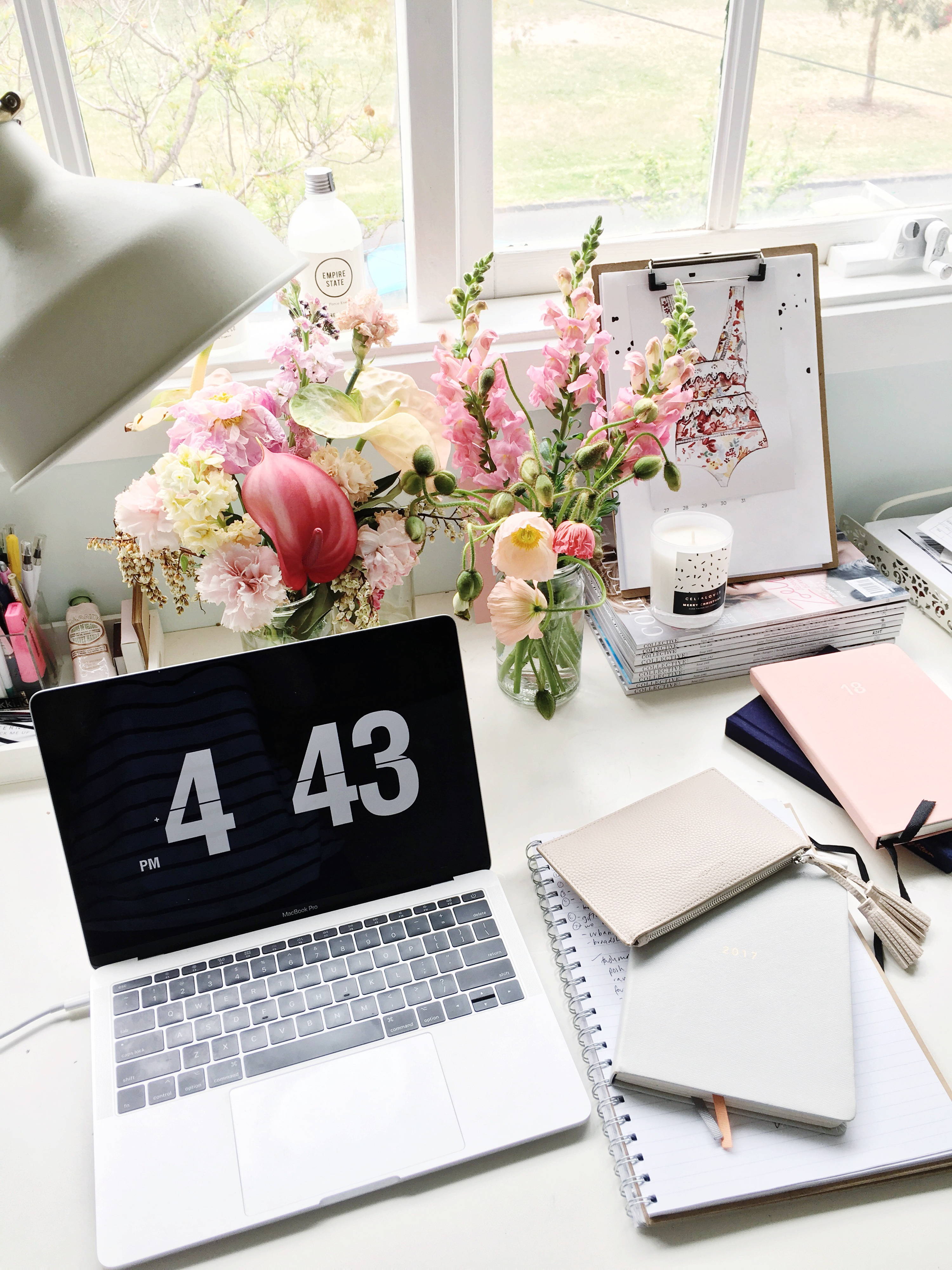 Paper diaries are life. The thought of switching to a tech diary or iCal makes my skin crawl. I love to jot down notes, to doodle, to see whats coming up in any given week or month in one swoop, so paper diaries are my jam. Are you like me?
I've rounded up my 5 top diaries for 2018, and list the pros and cons of each so you can use this guide to figure out just which diary will help you see through another year, and I'm with you, it is actually a really important decision, a diary can make or break your organisation! Serious business!
Here's what I look for in a diary
- Weekly lay out
- Room each week for notes
- Ribbon dividers (2 MINIMUM!)
- A cover that will be long lasting and will survive being in my bag for a year!
Without further ado, my top picks for 2018 diaries!
Mi Goals 2018 Soft Cover Diary
Colours - Coral, Khaki, Black, Grey
My Pick - Coral
$29.95
Absolutely loved my grey leather look MiGoals diary last year! So happy with my choice and couldn't fault it all year! This year Migoals have switched to a fabric cover, and unfortunately I'm not a fabric cover lover. I take my diary with me everywhere so I need something that is hard wearing, and I always find that fabric picks up all kinds of grubby marks and pen marks. There are some amazing new feautures in this years diary though, if you are a fabric cover lover!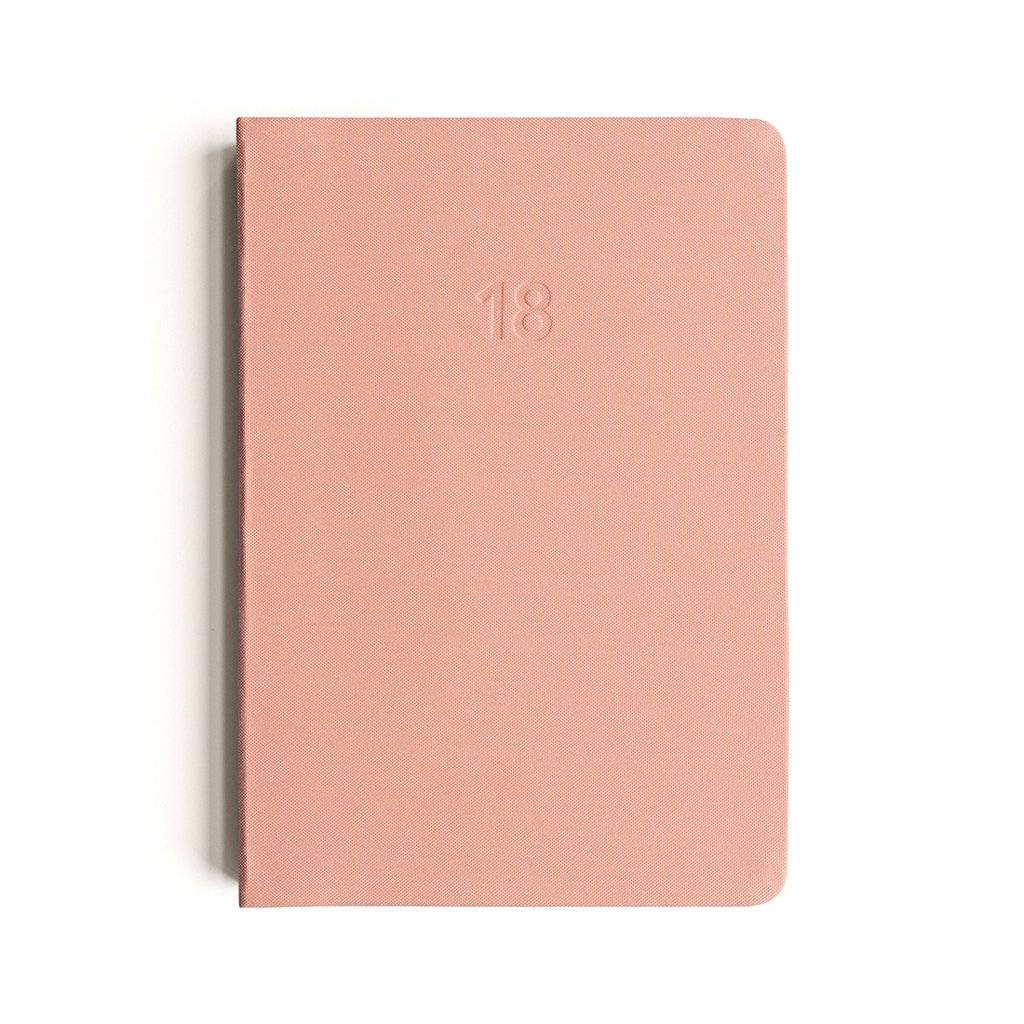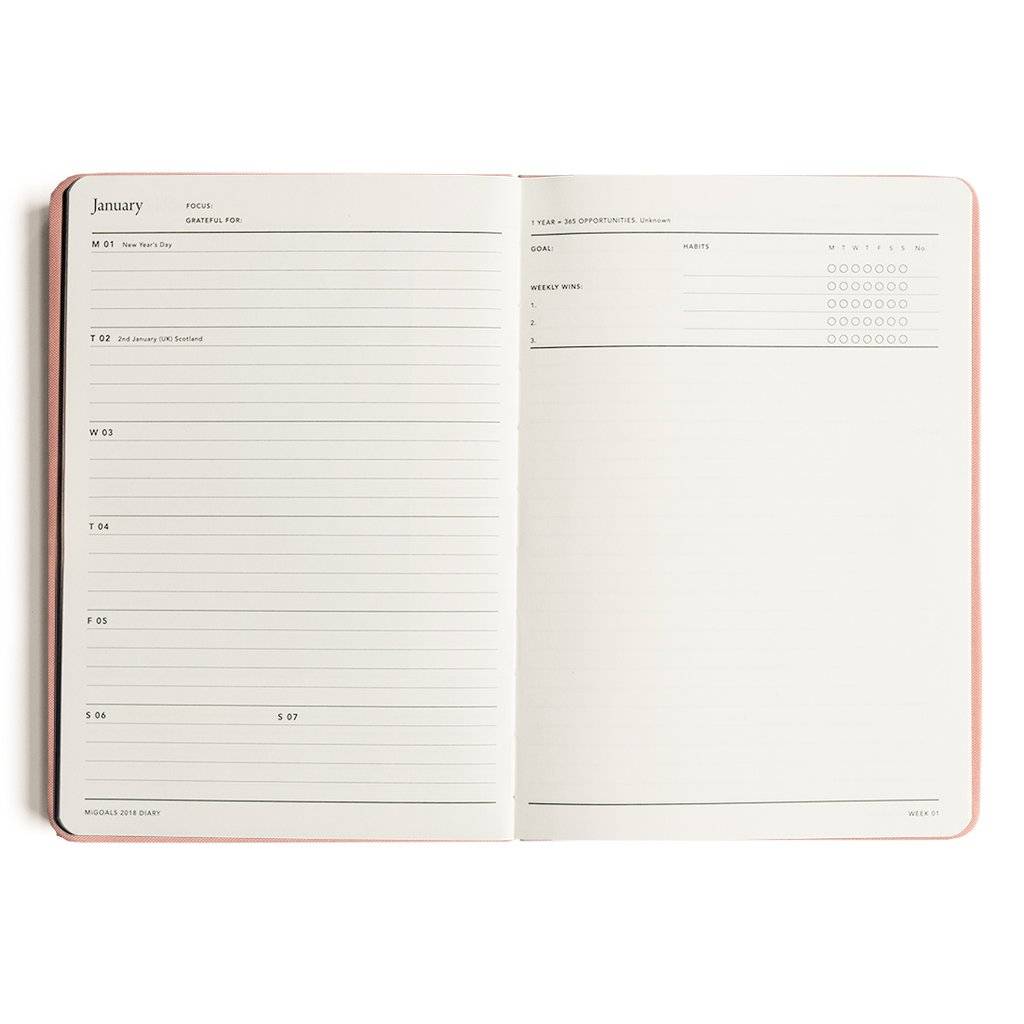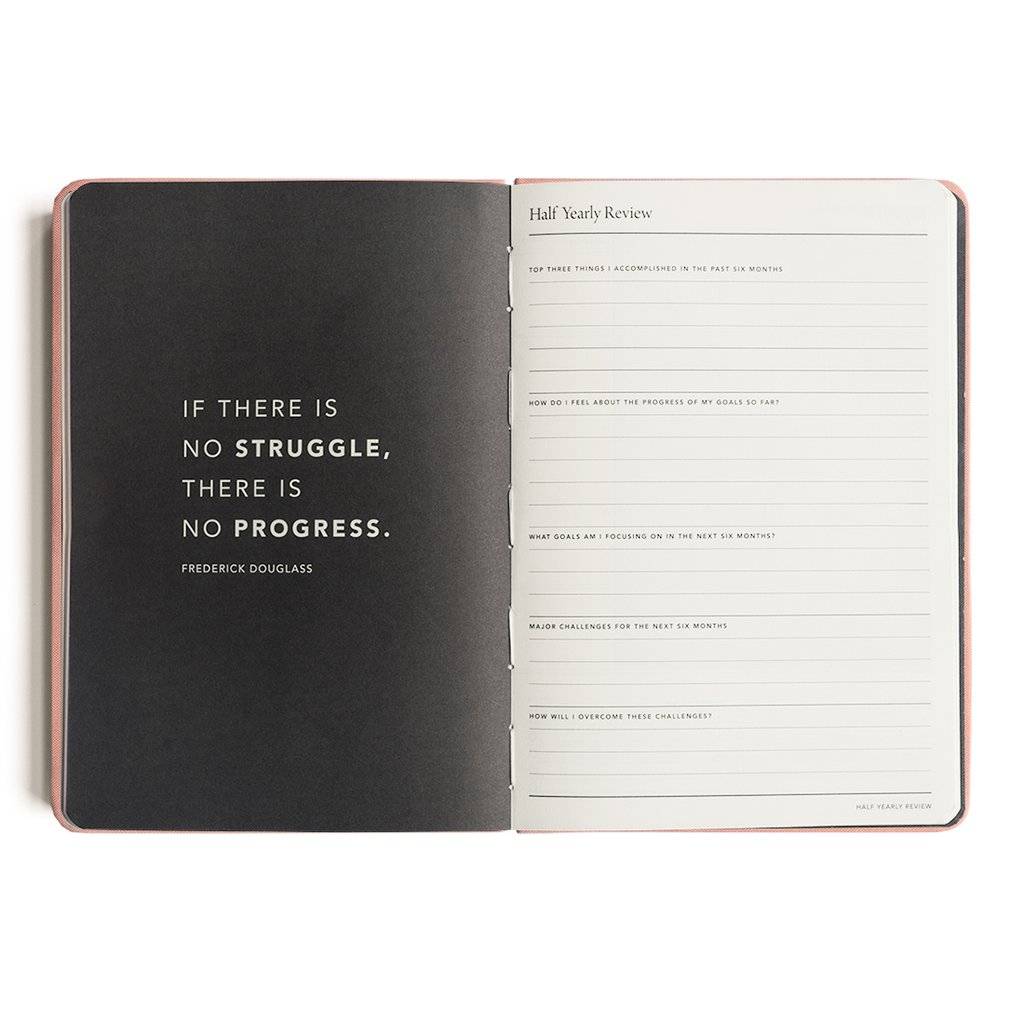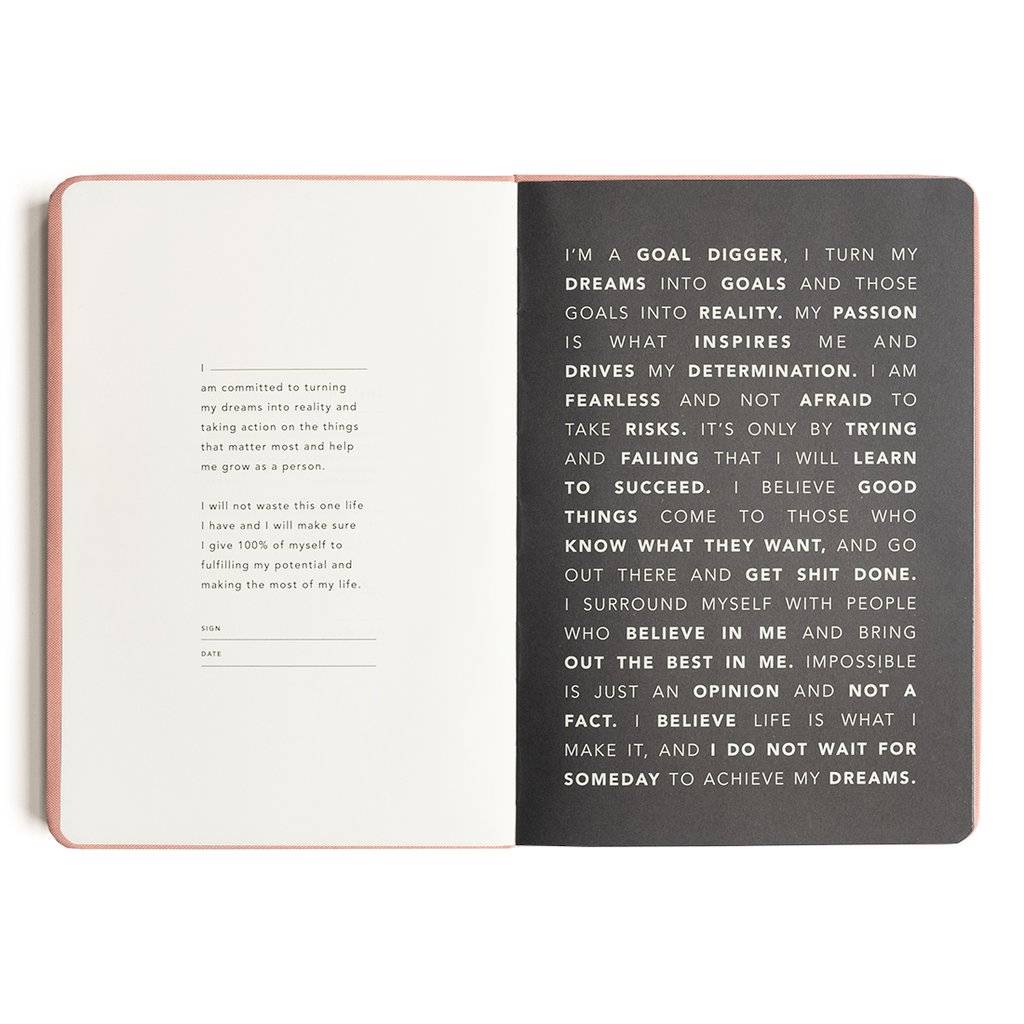 Features
- Weekly Layout
- Soft Fabric Cover
- A5 Size
- Goal Planning pages (LOTS!)
- 2 Ribbon Dividers
- Notes in each week
- Weekly Habits Tracker, Goals and Wins
- Goal Planning and How To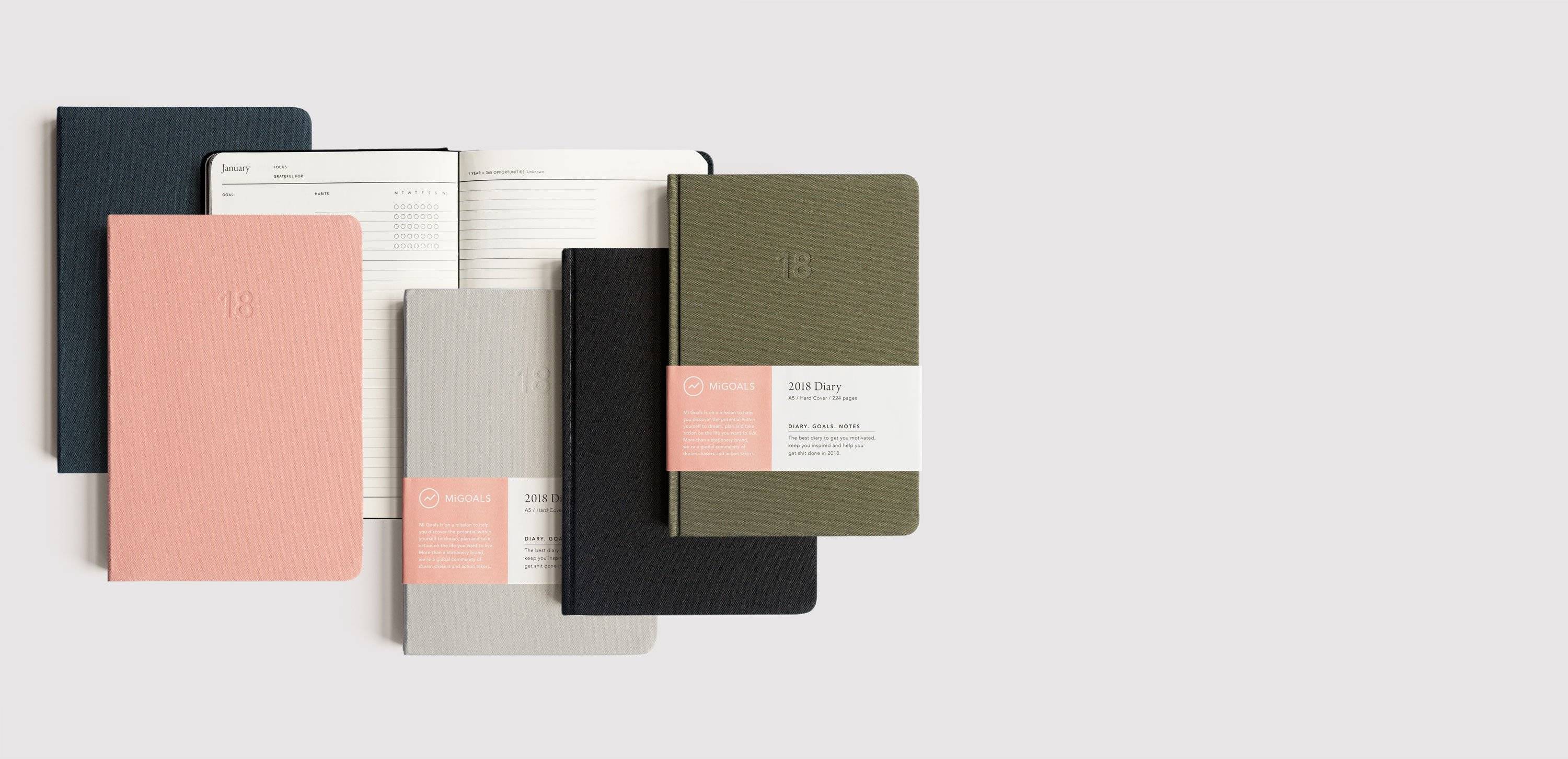 Pros 
- Heaps of colours to choose from, and great colours at that, seriously hard choice between Khaki, Grey and Coral!
- 2 Ribbon Dividers
- Huge notes section on each page
- Weekly wins and goals (Super cute & handy!)
- How-To sections on how to goal plan and how to plan your week.
Cons
- I'm sorry to say, but fabric diaries aren't for me. They look worn in no time and get all kinds of grubby marks and pen marks on them.
- Ribbon dividers are black on the Coral Diary - would have been nice if they were grey and white or something a bit softer. The quality is also not as nice as last years.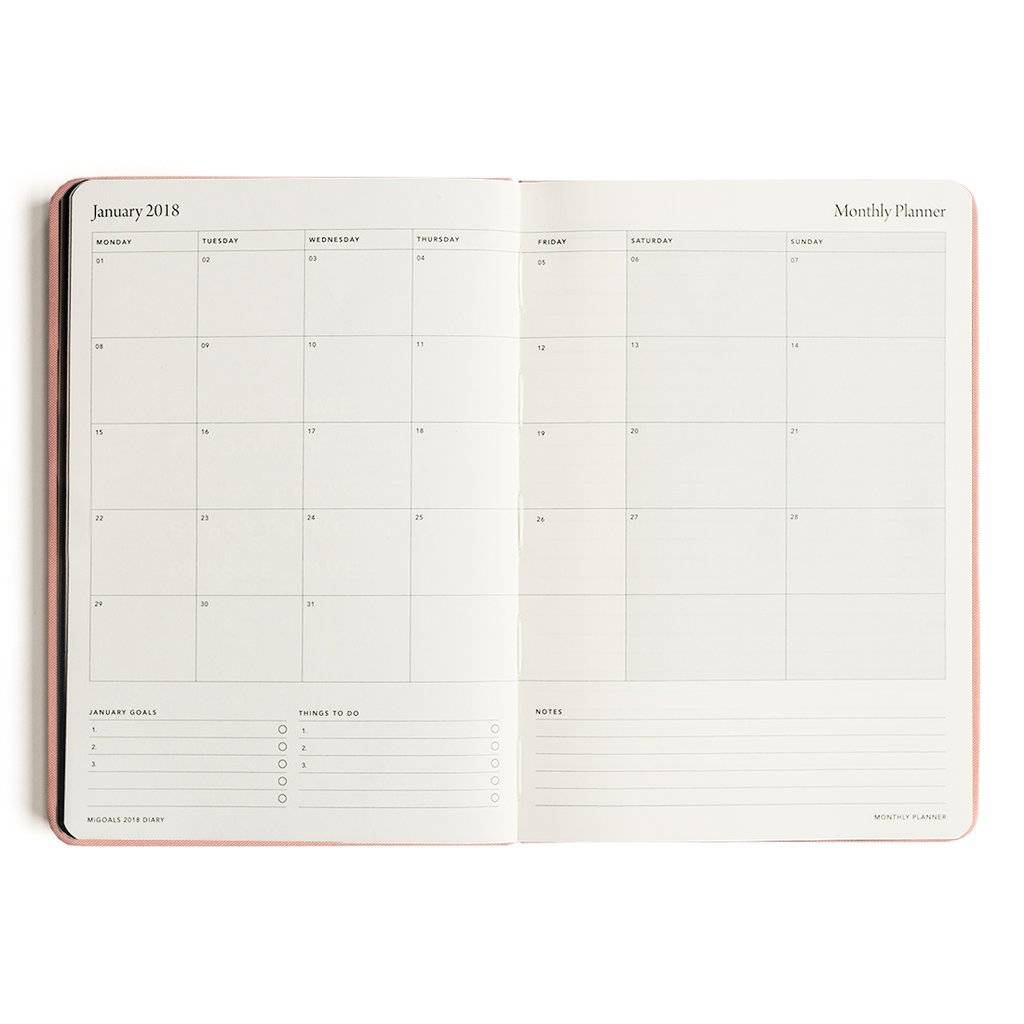 Overall
I really loved last years MiGoals and honestly couldn't fault it. I never once second guessed my decision to get a MiGoals last year and LOVED the grey colour I chose too. I do love the new features, the weekly wins and goals as well as the How-To guides for goal setting but for me, a fabric cover is a deal breaker.
---
Colours - Grey, Chambray, Stars
My Pick - Grey
$44.95
This years BlackList diaries look significantly different to last years, and like MiGoals, they have gone for the fabric look this year. The new addition of Monthly tabs is genius and I abolsutely love the idea of them!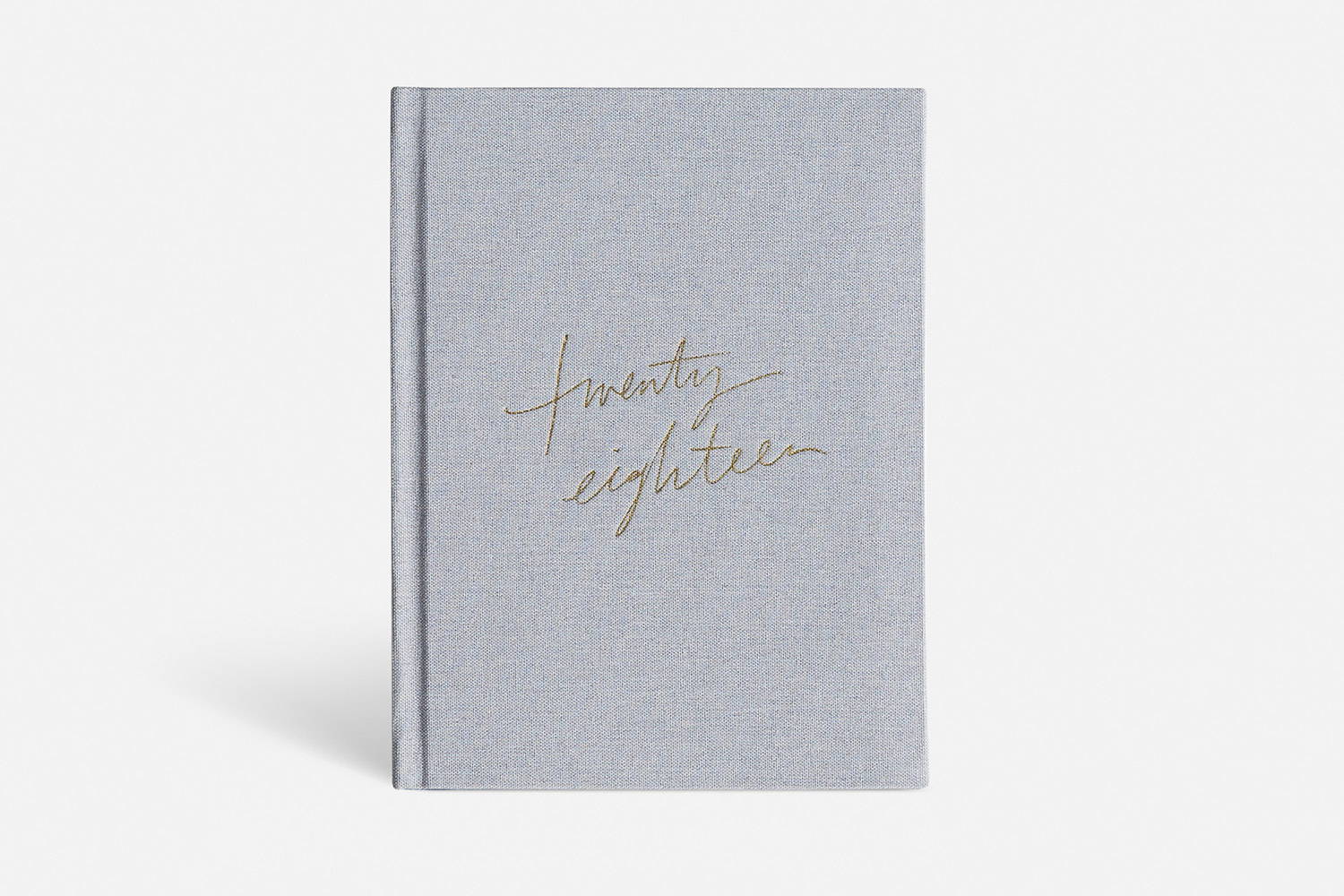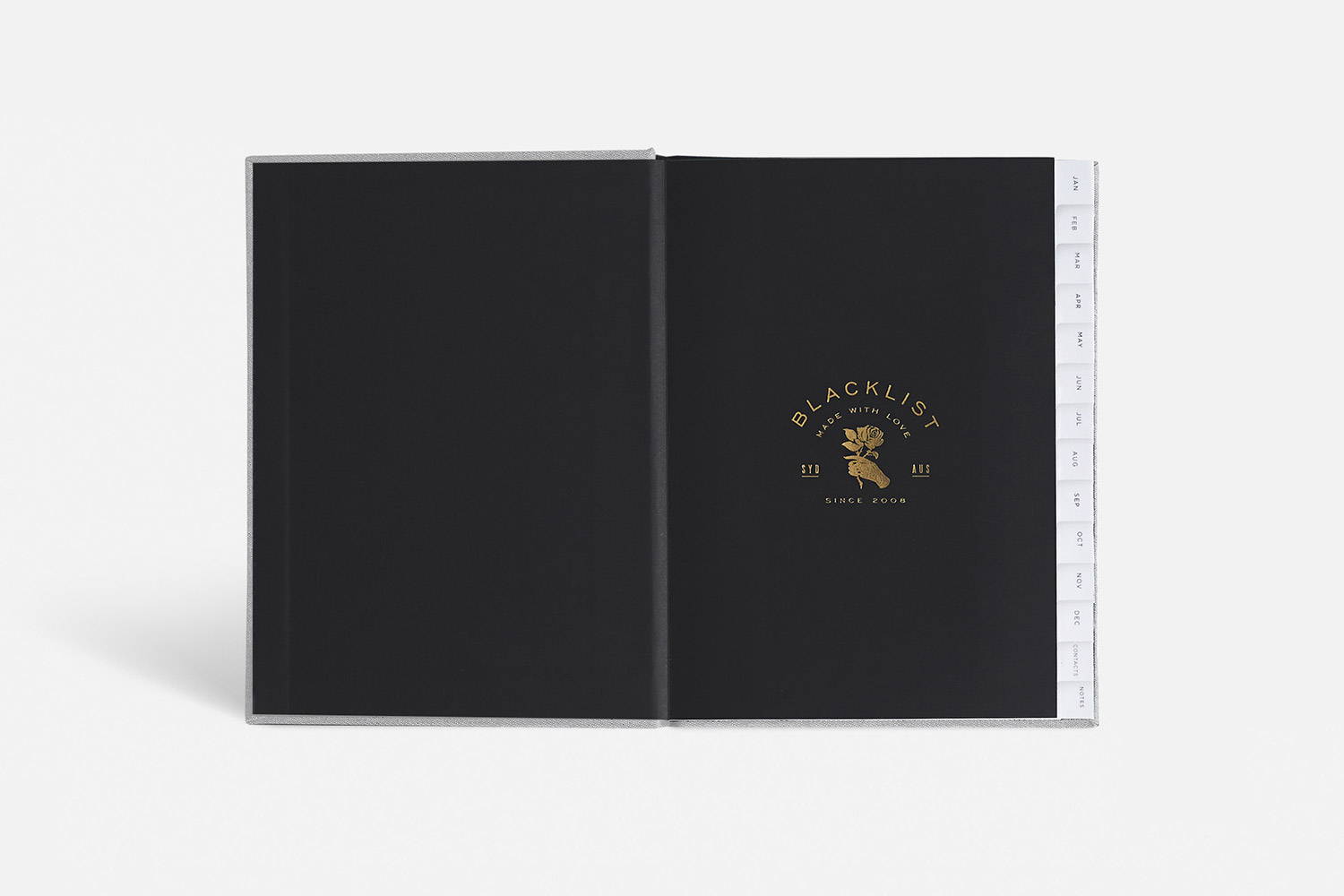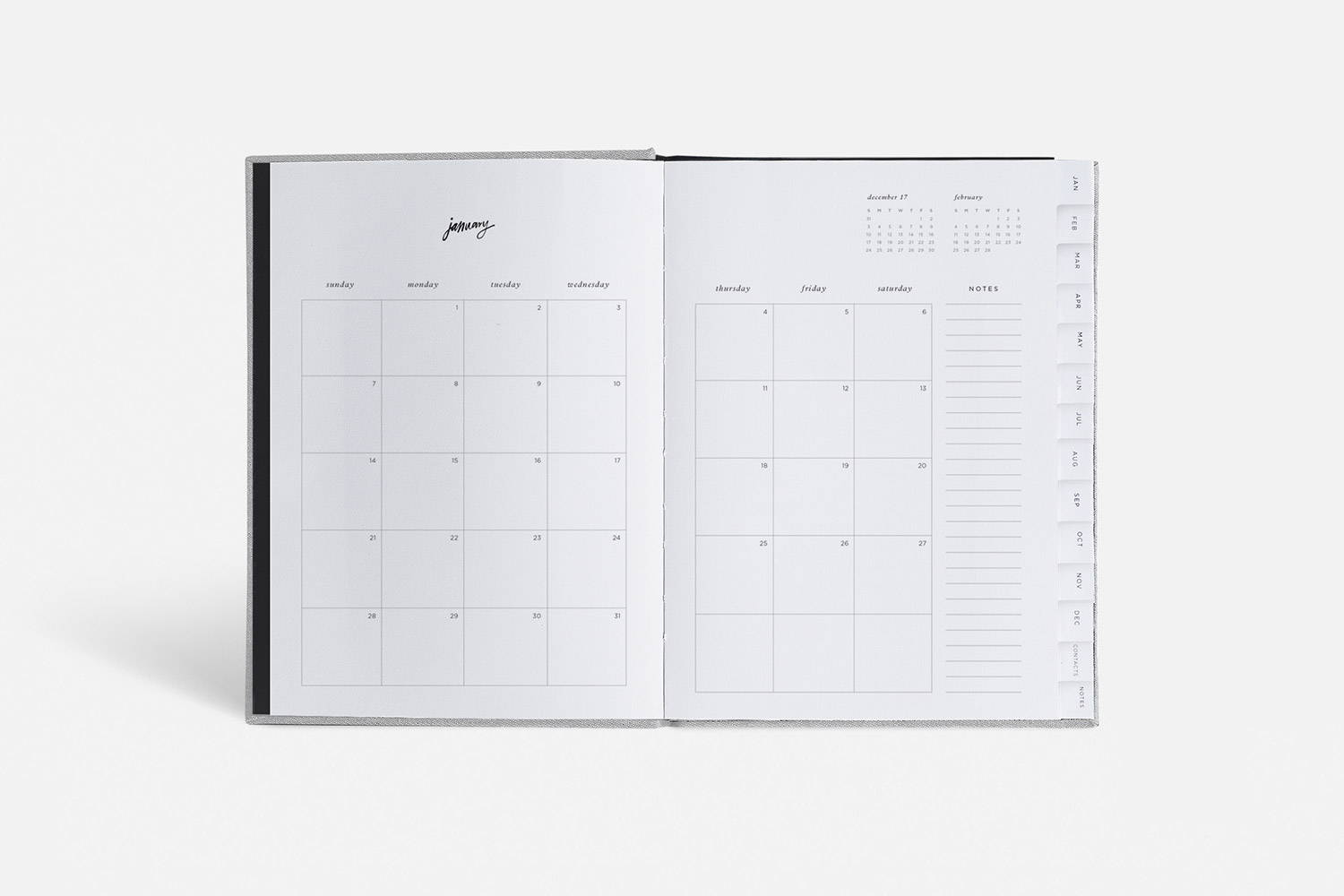 Features
- Hard Fabric Cover
- Gold Foil Typography
- Weekly View
- Ribbon Divider
- Tabs for each Month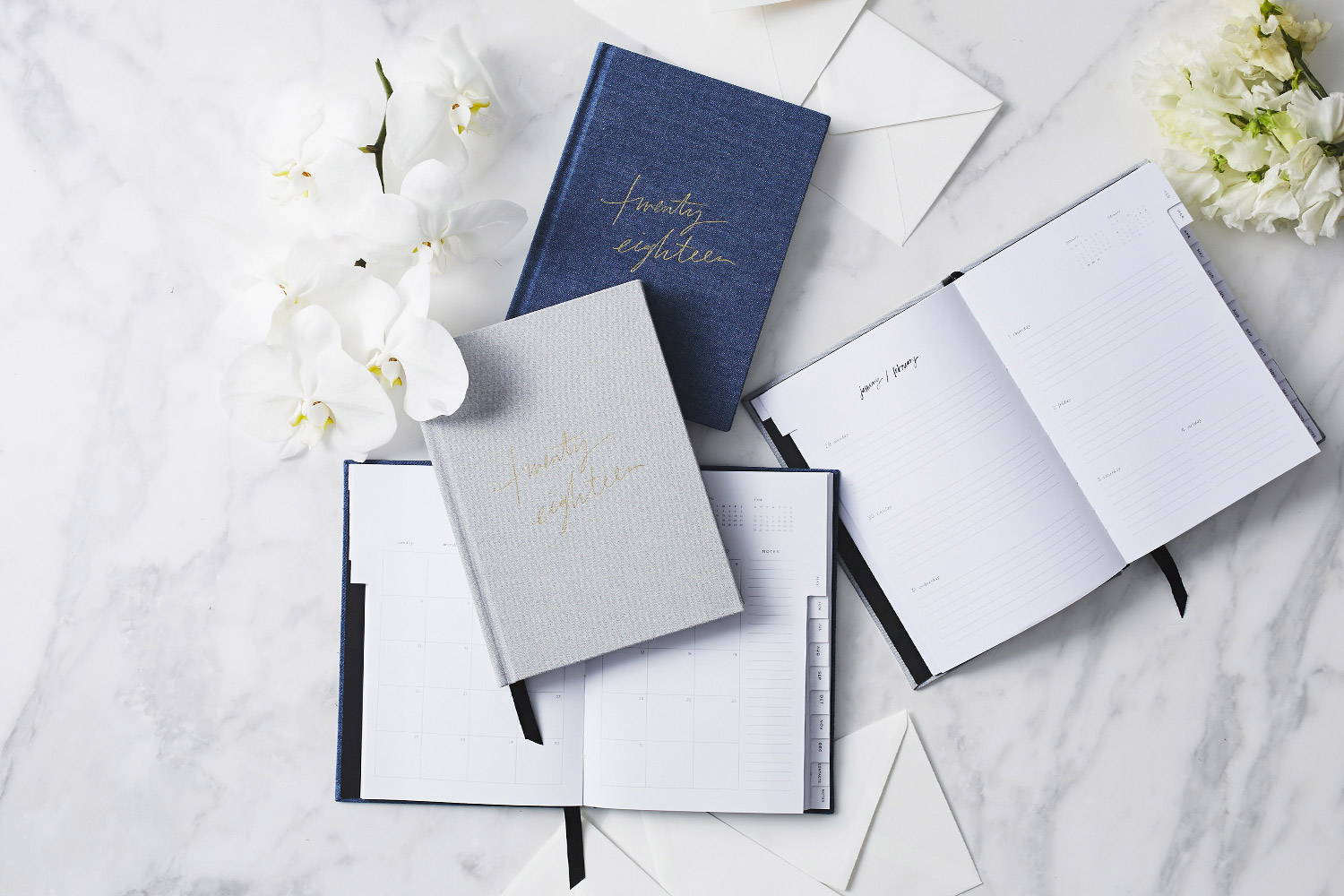 Pros
- Weekly View
- Simple, Minimal design inside (nothing worse than an overcomplicated layout!)
- Monthly Tabs - pure genius, love the idea of these tabs for quick and easy access
Cons
- Again with the Fabric Cover
- Only 1 Ribbon Divider
- No Notes Section on each page
- Would've loved a better and broader selection of colours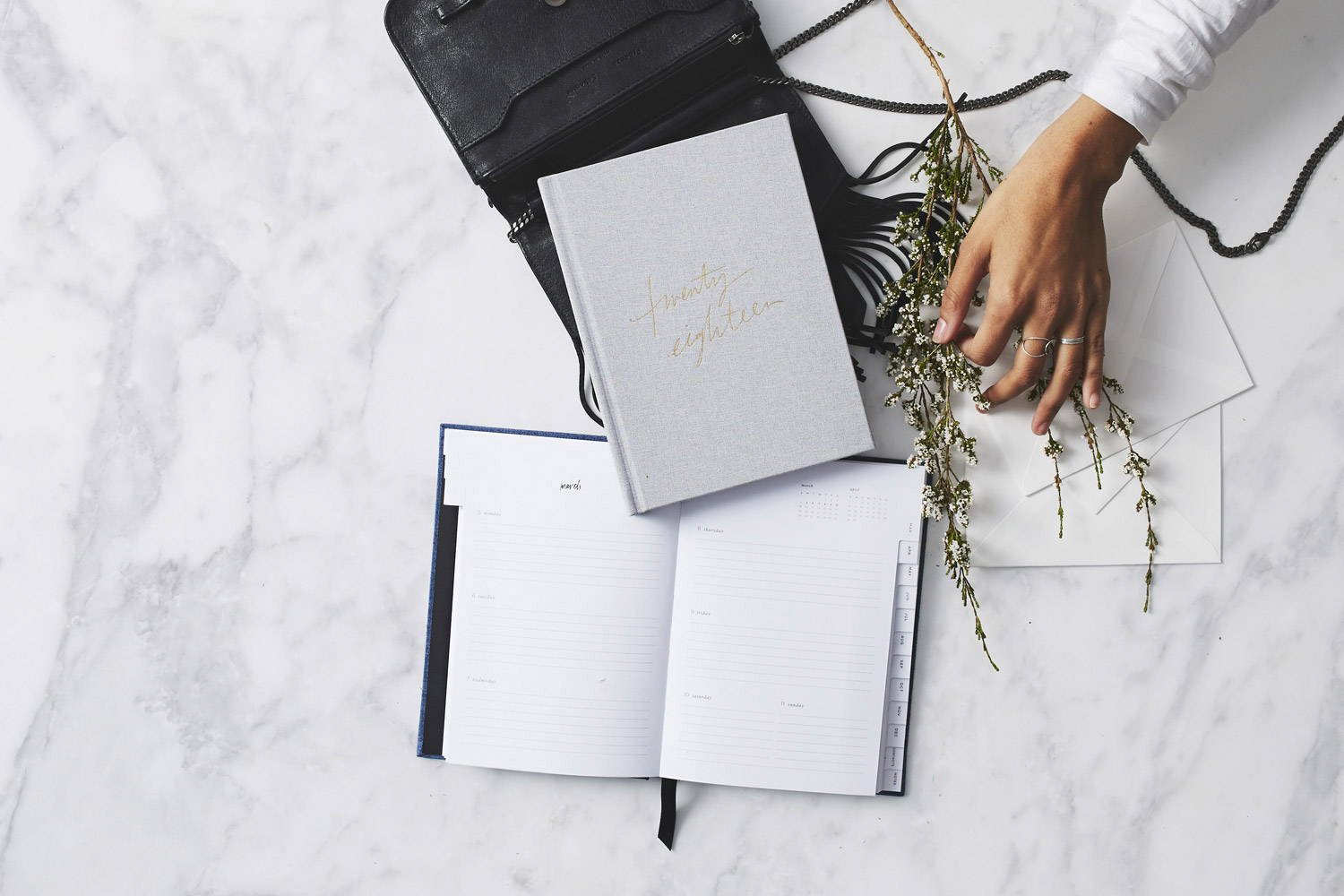 Overall
Again, I'm not a fan of Fabric Covers, they get dirty so easily. I love the grey colour though and the gold stamped foil is truly beautiful. I love the idea of the tabs, and like the simplistic lay out. Would be great to have more than 1 divider ribbon and some more notes room.
---
Colours - Blush, Grey, Black
My Pick - Blush
$59.00
This years Emma Kate Co Diary has gotten slightly smaller (yay!), so it's great to take in your handbag everywhere you go! The Matte Laminated cover as opposed to fabric is a work of genius, and a HUGE selling point for me! This diary has been seriously thought through and it shows in every tiny detail.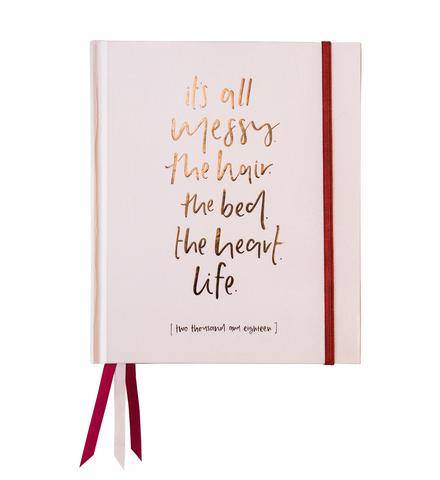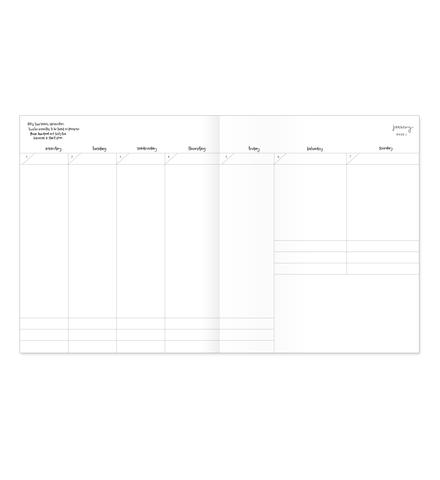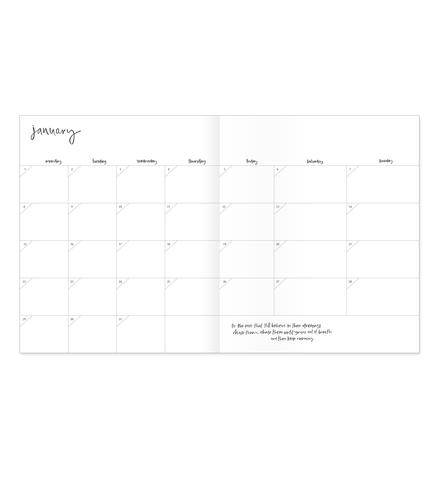 Features 
- Weekly Layout
- Vertical Layout
- Dot Grid pages for notes/doodling
- 3 Ribbon Dividers
- Back Pocket
- Elastic Band
- Comes in a keepsake box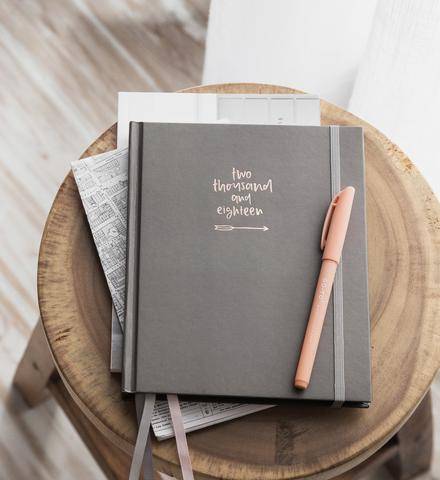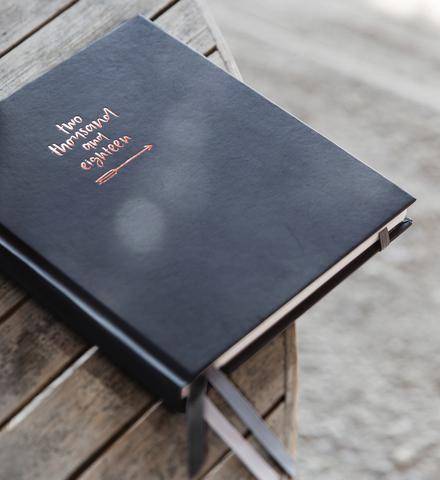 Pros
- Matte Laminated cover - gets a huge HELL YES from me!
- Elastic band to keep everything together - pure genius and oh so handy
- Vertical Layout - makes so much sense to me!
- Notes section on each page
- 3 Ribbon dividers - YES THREE!
Cons
- I actually don't think I have any!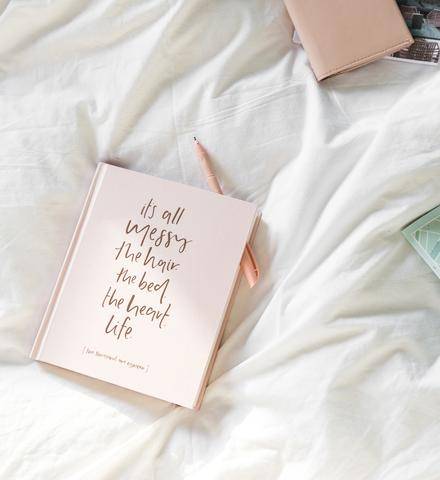 Overall
Love this diary. Love that it's slightly smaller than last years, and the matte cover is definitely the best descision. Vertical layout not be for everyone, but as a list writer, I'm a major fan! Would love to see the blush colour way with the simple arrow front cover, but the grey and black covers are gorgeous too.
---
Colours - Black fabric, Black Leather
My Pick - Black Leather
$39.99
In previous years An Organised Life's diaries have been beautiful, but fabric, and you all know my stance on fabric. But this year, they have released a brand new edition that is bound in soft leather. *Cue Cheer*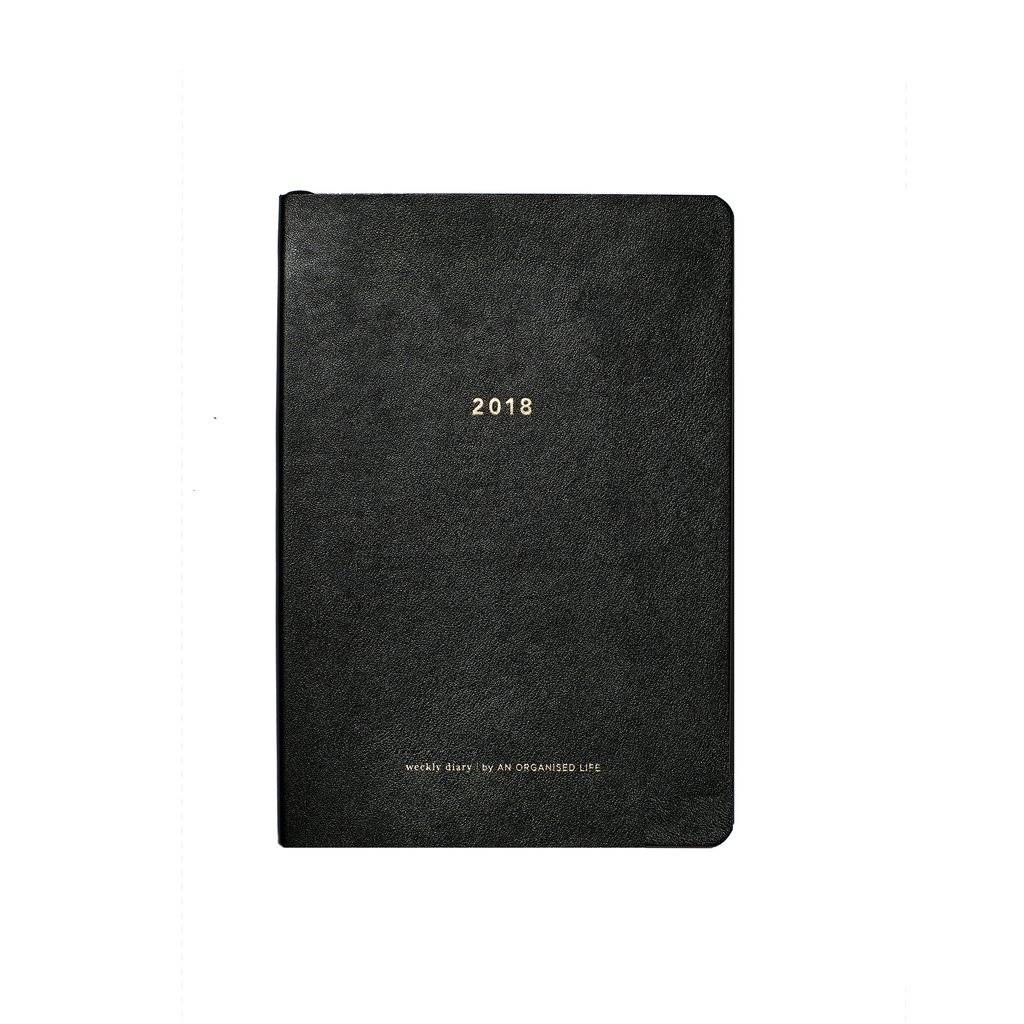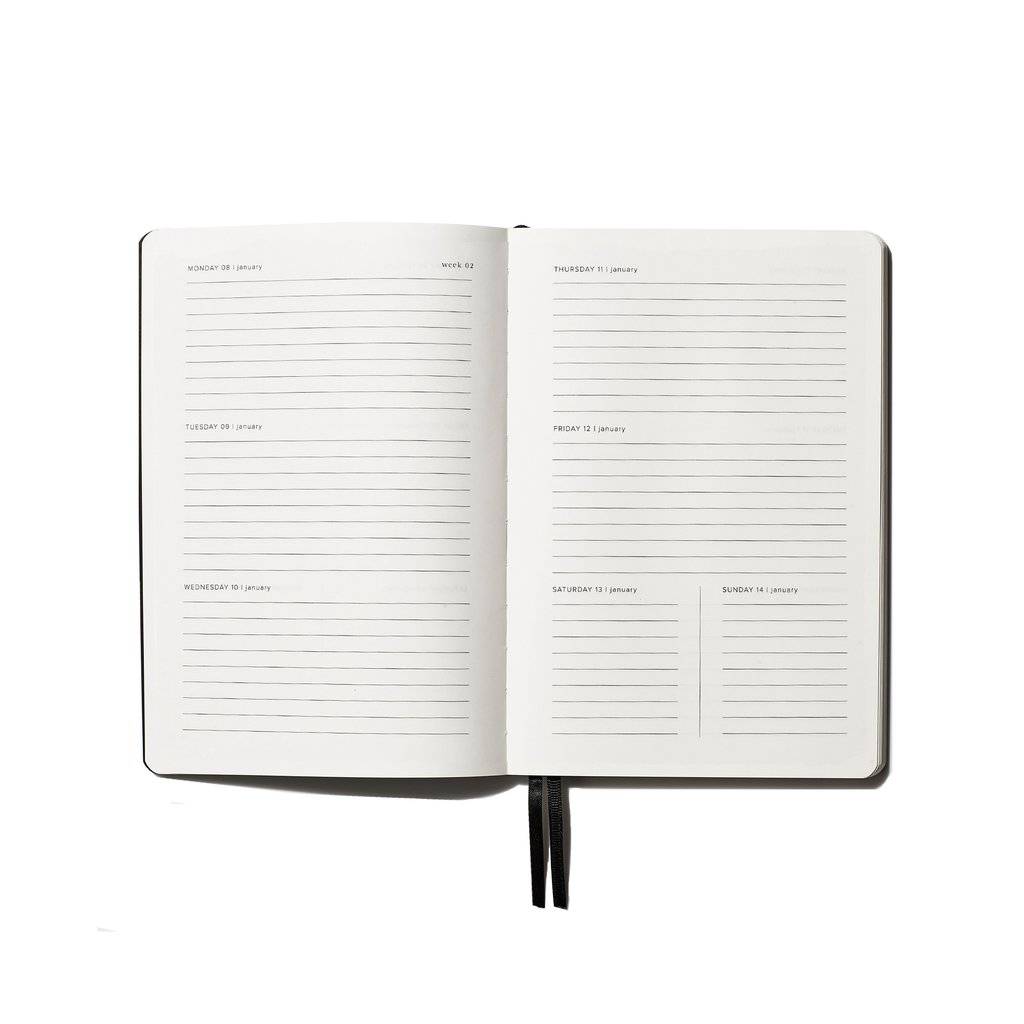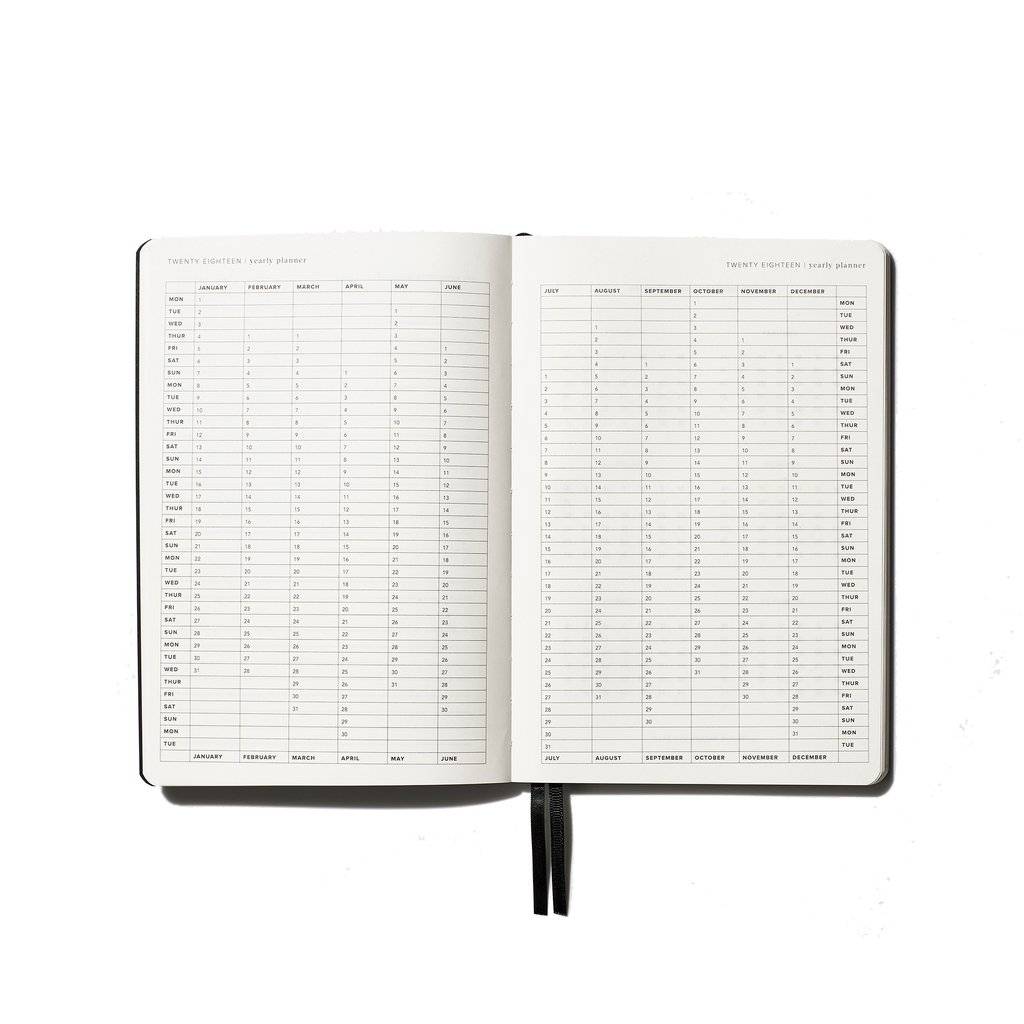 Features
- Weekly Layout
- Gold foil detailing
- Back pocket
- 2 Ribbon Dividers
- Elastic Closure
- Goal Planning Pages
- Note Pages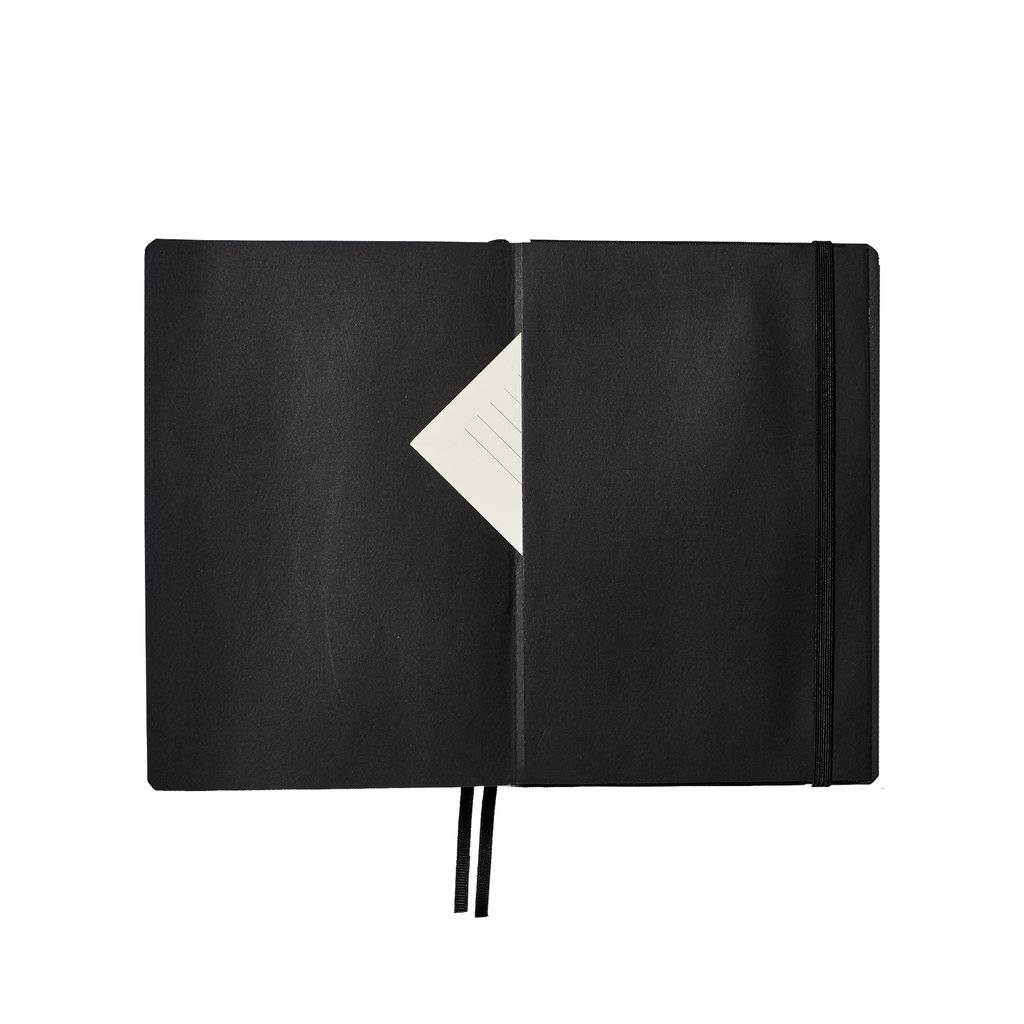 Pros 
- Clean Minimal Design, I love that it's just a black cover with 2018 in Gold - Classic
- Elastic Closure, always handy if the diary needs it
- 2 ribbon Dividers
- Note Pages
- Monthly goals and Favourite moments of the year - Love the second one!
Cons 
- No Note space on each page
- That's it!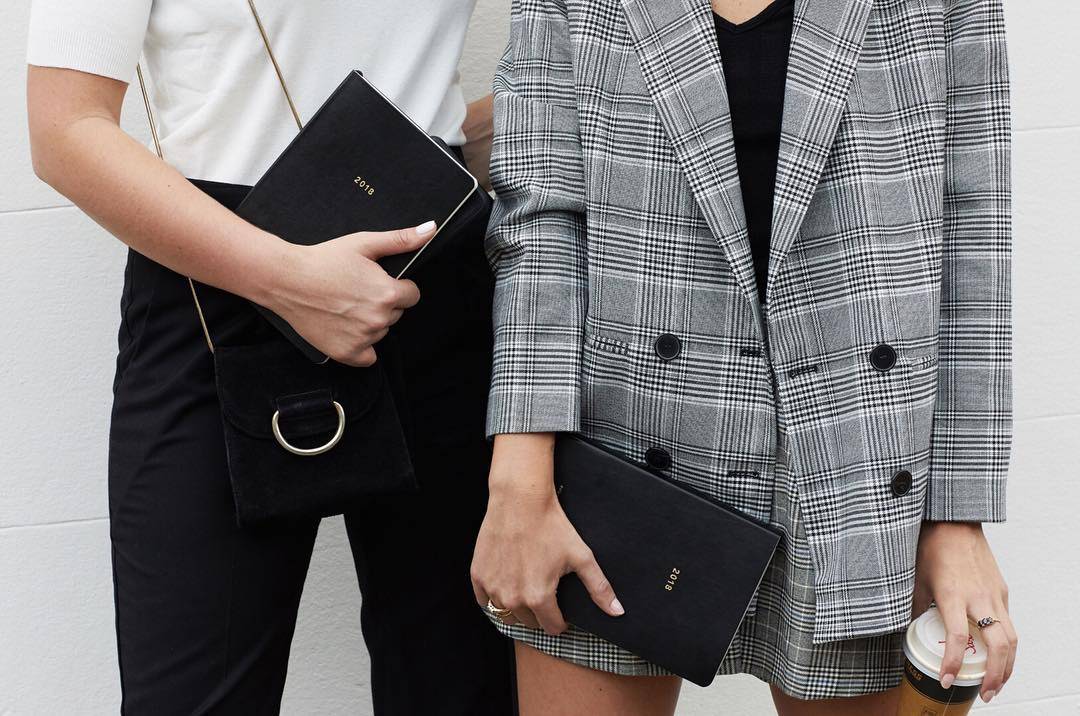 Overall
I love the simplicity of this diary, the gold foil on black is gorgeous, and I love the idea of having favourites moments of the year! A shame there isn't a notes section on each page though!
---
Colours - Pale Pink, Grey, Black
My Pick - Pale Pink
$69.95
I love everything The Daily Edited creates, and this diary is no different. Having a leather cover is so practical for me, and having it monogrammed just makes it even more luxe. And hey, this year, their sample photo already has my initials....maybe it's a sign!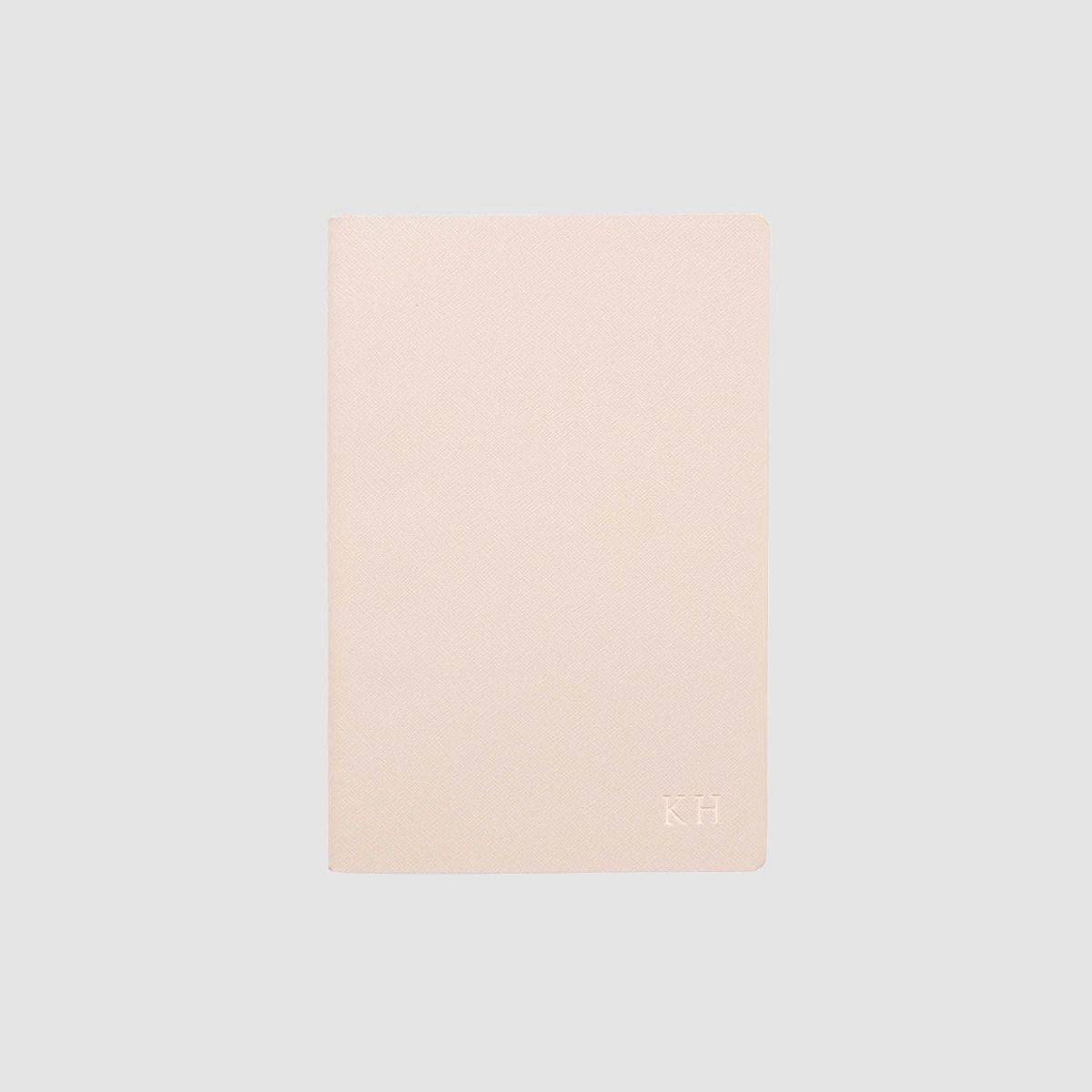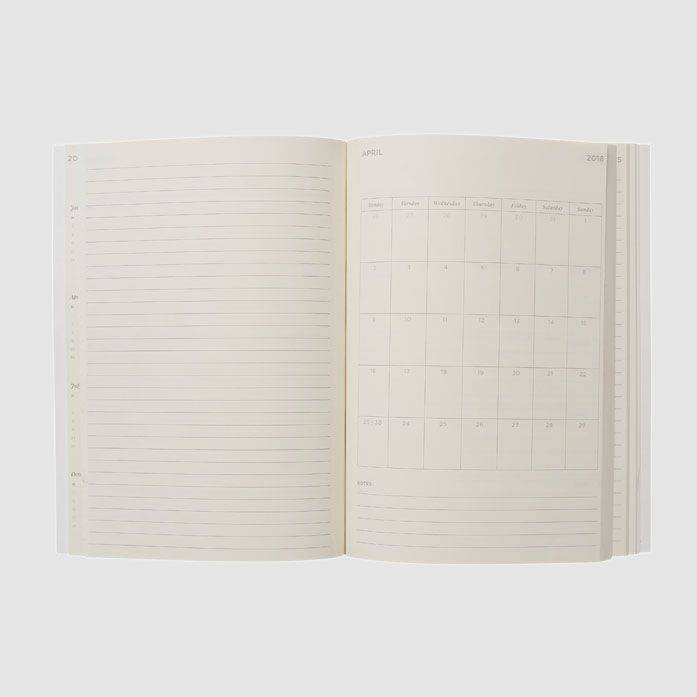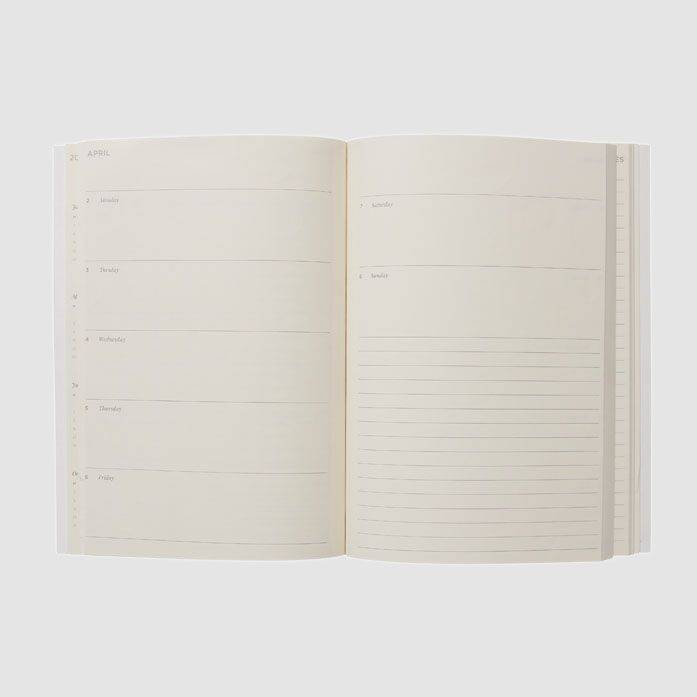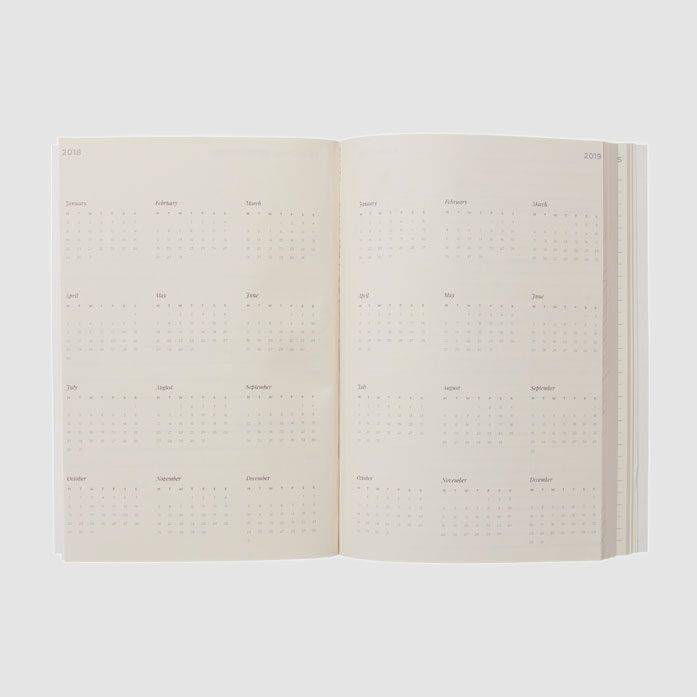 Features
- Weekly Layout
- Monogram Leather Cover
- Notes section per week
- 1 ribbon divider
- Birthdays, expenses, addresses sections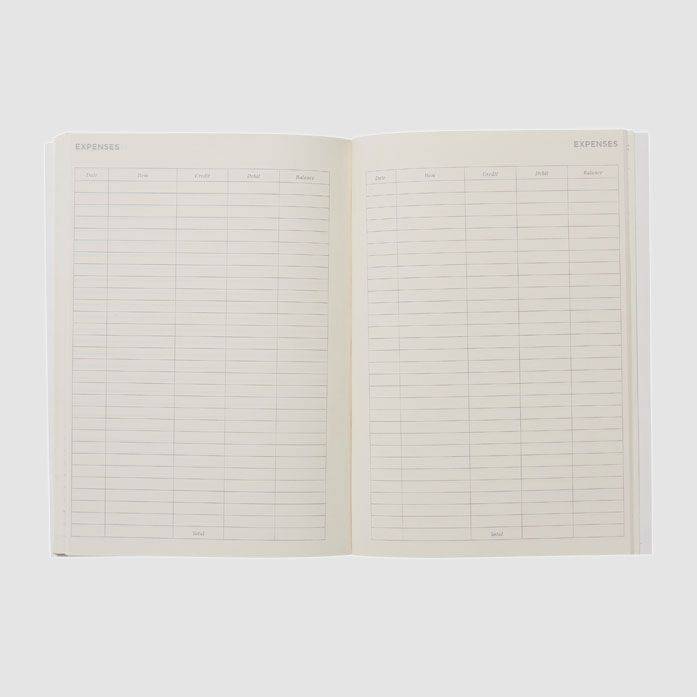 Pros
- Leather cover with personalised monogram available!
- Half page notes page on each week - huge amount of notes is always amazing!
- Clean, minimal layout
Cons
- Only 1 ribbon Divider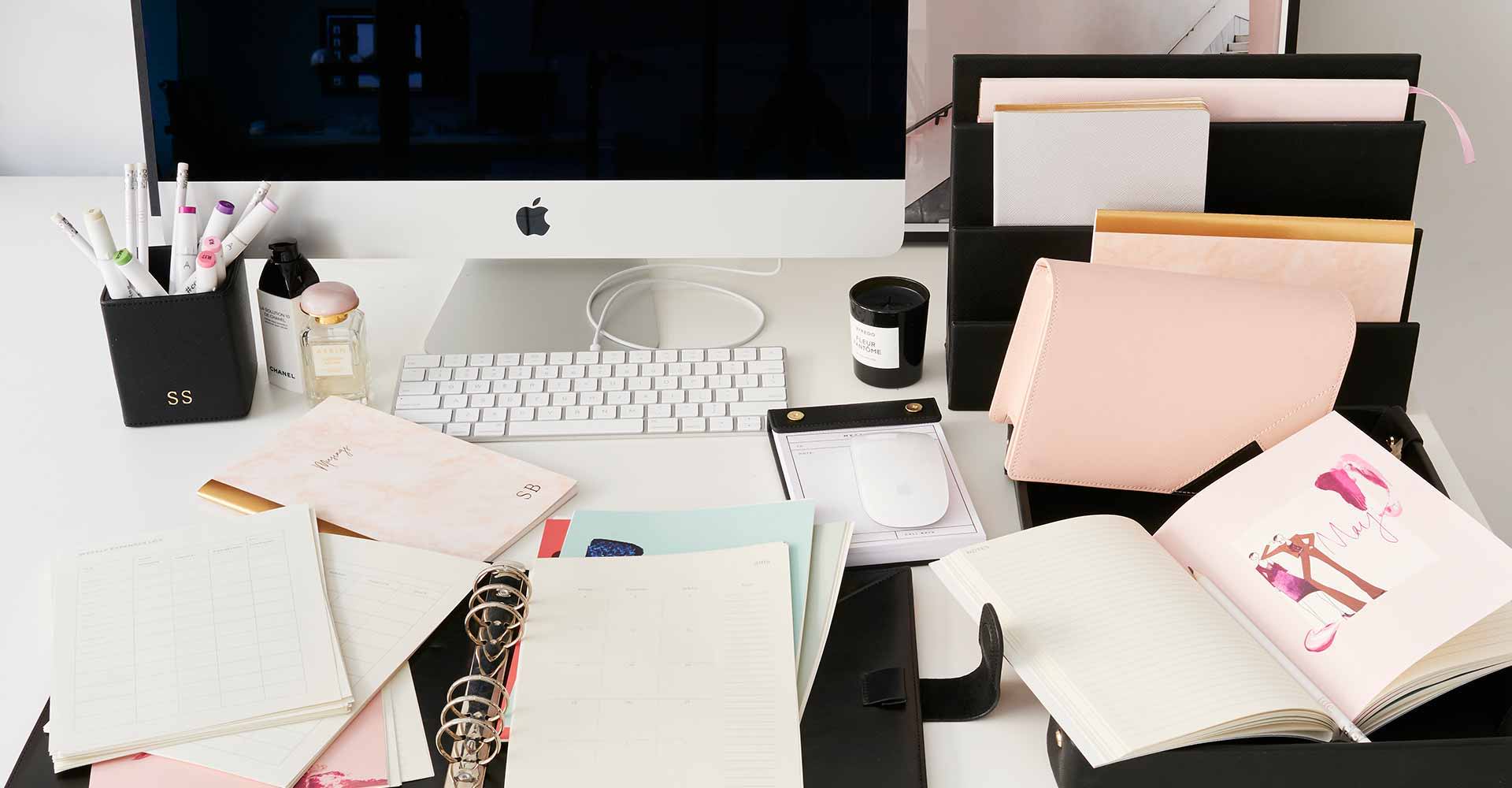 Overall
Love the look of this diary. Pale pink is my fave, and I love how much room there is for notes on each page. Huge bonus points!
---
Which diary I am going to use for the year us an important decision, and can really springboard my organisation and inspiration for the year. I'm a huge stationery lover and love to have pretty things strewn across my desk!
This year I'm loving diaries that have room to scribble and jot notes. My mind always wanders with ideas and inspiration and if I don't get them down, they disappear!
I love how all these diaries come in such a huge array of colours to suit everyone and I hope this has helped you narrow your selection!
Which diary is your top pick this year?
Happy Planning!